Inventory Coordinator
Description
Sapporo USA and Stone Brewing have come together to form one of the top 15 largest breweries in the United States, building on the strong legacies of our celebrated heritages. We brew badass beers on both coasts at our breweries in Escondido, CA and Richmond, VA, and create amazing experiences at our Stone Brewing World Bistro & Gardens and Taproom locations. We've enjoyed a rich history following our passion and are in search of people who are equally passionate about pursuing their craft to join the team.
Summary
The Inventory Coordinator is responsible for receiving, guiding storage, and ensuring beer and other materials are handled, counted and recorded accurately and safely into the inventory management system and material handling equipment.
We are hiring for openings on 1st and 2nd shift.*
1st Shift Hours: Monday - Friday, 7:00am - 3:30pm ET
2nd Shift Hours: Monday - Friday, 3:00pm - 11:30pm ET

*Please note that due to our company's ongoing growth this year, current shift structures and schedules are subject to change.
 
Responsibilities
Observes our overall safety culture, with a focus on quality while living our core values and being humble, hungry and people smart.
Performs safe operation of material handling equipment for the purpose of receiving, sorting, counting, tagging, picking, locating, relocating, and delivering materials with accuracy, including warehouse supplies and materials. This includes loading and unloading trucks.
Performs cycle counts and addresses inventory record inaccuracies through location audits.
Reconciles inventory variances through systematic and physical research.
Assists in the reconciliation of inventory, load discrepancies and packaging.
Manages receipts of raw materials and supplies in Logistics to include PO processing.
Coordinates staging of raw materials for packaging and brewing activities and manages staging location accuracy through those processes. Pulls materials utilizing FIFO and understands product rotation to maintain FIFO.
Accurately maintains staging spreadsheet.
Maintains and updates accurate records of assigned inventory, handles related paperwork, and follows departmental procedures, managing, performing and reconciling cycle counts.
Performs proper inspection, tagging, and identification of all incoming materials during receipt.
Follows standard inventory management procedures and develops necessary reports to facilitate accurate inventory counts including records of all audits, counts, and adjustments.
Conducts searches to locate product within the system and adjusts records when there are discrepancies.
Maintains security over inventory and in conjunction with management. Monitors loss prevention program.
Arranges warehouse in an organized fashion efficient for finding, receiving, and counting, including rearranging and inventory of bulk ingredients and other materials.
Completes all training assigned through our Worklete program and practices learnings.
Keeps warehouse areas clean contributing to a safe and orderly work environment.
Other duties, responsibilities and activities may change or be assigned at any time with or without notice.
Requirements
Education: High school diploma or general education degree (GED).
Experience: At least 3 years of related experience and/or training; or equivalent combination of experience and education. Prior experience using a Warehouse Management System or Inventory Management System is required. Must have experience using spreadsheets and strong attention to detail. Knowledge of brewery functions and how they relate to each other is preferred. Must have working knowledge of computerized inventory procedures to include experience in material services, inventory control, or production control. Should be proficient in the use of RF scanners and able to use core AX for receiving process and inventory reconciliation.
Computer Skills: Proficiency with Microsoft Word, PowerPoint, and Outlook. Must have strong Microsoft Excel skills.
Certificates, Licenses, Registrations: Forklift Certification
Language Skills: Must be able to effectively communicate in English, both verbally and written.
Travel Requirements: None
Compensation, Benefits & Perks
Pay Range: $18.00 - $20.00 per hour
Additional Pay: Shift differential - $10 per shift (for 2nd shift only)
Comprehensive Health Insurance, 401K, and Bonuses for Eligible Team Members
Company beer perks program and discounts
Paid Time Off – including Vacation accrual, Sick Leave, and 12 paid Holidays
Benefit programs supporting Financial Wellness, Health & Wellness and Career Development
Sapporo USA and Stone Brewing is an equal employment opportunity employer and does not discriminate against applicants or employees because of race, color, religion, national origin, sex, age, citizenship status, various ability status, genetic information, sexual orientation, or gender identity or expression of an otherwise qualified individual, or membership in any other class protected by applicable law. Sapporo USA and Stone Brewing hires and promotes individuals based on their qualifications for the job to be filled.?
Sapporo USA and Stone Brewing seeks to build a culturally diverse staff where differences are valued and respected. Women, minorities, individuals with various abilities, veterans, LGBTQ+ and intersectional individuals are encouraged to apply.
Salary Description
$18.00/hr. - $20.00/hr.
Create a free account or sign in to apply.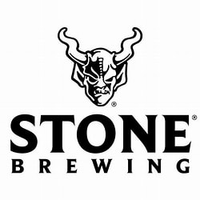 The official leaders in the beer revolution