Human Resource Business Partner - AB ONE
Dreaming big is in our DNA. It's who we are as a company. It's our culture. It's our heritage. And more than ever, it's our future. A future where we're always looking forward. Always serving up new ways to meet life's moments. A future where we keep dreaming bigger. We look for people with passion, talent, and curiosity, and provide them with the teammates, resources and opportunities to unleash their full potential. The power we create together – when we combine your strengths with ours – is unstoppable. Are you ready to join a team that dreams as big as you do?
SALARY: $74,400 - $88,350
COMPANY:  
Budweiser. Bud Light. Stella Artois. Michelob ULTRA. That's right, over 100 of America's most loved brands, to be exact. But there's so much more to us than our top-notch portfolio of beers, seltzers, and more. We believe our people are our greatest asset, and we're looking for people like you to join our shared dream and purpose. We dream big to create a future with more cheers. Are you up for the Challenge? 
ROLE SUMMARY:
Our People Function is responsible for partnering with the business to help tackle sophisticated interpersonal challenges, while ensuring we have the right people in the right function, helping us get results and grow our business. We are currently seeking a strategic HR Manager for one of our distribution centers. We are excited to see what we can accomplish when your skills, ideas and perspectives meet our diverse team. Come take a seat at the table to help chip into the innovation and unparalleled success of Anheuser-Busch ONE!
JOB RESPONSIBILITIES: 
Develop innovative people strategies with Senior Leadership team to enable both long and short-term business plans.

Design and execute staffing strategies for exempt/non-exempt hiring needs (including campus recruiting). Partner with local teams to ensure ongoing outreach activities.

Collaborate with business leaders to tackle sophisticated organizational challenges, with a focus on developing and executing strategies to help onboard, retain, develop, and compensate talent.

Lead a strategic HR agenda to strengthen the capabilities of the client group, including mentor, leadership development, performance management, labor relations, and talent management.

Use data and analytics to help drive insights and performance metrics.

Provide council and direction regarding employment and labor relations matters.

Create strategic plan to build and lead the annual People budget cycle.

Craft and execute the local talent management strategy and own the ongoing support for people development.

Support multiple sites throughout the state of Oregon.
JOB QUALIFICATIONS: 
BA/BS degree or higher

3-5 years of HR experience.

Confirmed strategic thinker skilled at solving sophisticated business problems (lean/six sigma is a plus).

Outstanding communicator with strong influence skills & ability to build positive relationships.

Experience with talent management, retention, rewards, labor relations

and employee relations - as well as a general familiarity and curiosity for a wide range of HR policies, practices, and trends.

We are looking for candidates with experience supporting front-line employees and field-based client groups in distribution center environment.

Willing to travel to site locations 10% of the time – this could be day and sometimes overnight trips

Willing to relocate within the US for future opportunities.
WHY ANHEUSER-BUSCH:  
Anheuser-Busch has always dreamed big. It's who we are as a company. It's our culture. It's our heritage. But more than ever, it's our future. A future where we're always looking forward. Always serving up new ways to meet life's moments. Even when they're hard. A future where we keep dreaming bigger. Together. To reimagine what a beer company can be. And what Anheuser-Busch can do. Where we provide more opportunity for our people, lift up our neighbors, and make a meaningful difference in the world. This future is our purpose. A future that everyone can celebrate, and everyone can share in. A future with more cheers. 
BENEFITS: 
Health benefits including Medical, Dental, Vision, Wellness and Tax-Advantaged Savings and Spending Accounts 

Life Insurance and Disability Income Protection 

Generous Parental Leave and FMLA policies 
401(k) Retirement Savings options with a company matching contribution 

Chance to work in a fast-paced environment among a company of owners 

Free Beer! 
As the leading global brewer, Anheuser-Busch InBev is committed to finding innovative ways to continually improve. It's this kind of thinking that creates a unique work environment by rewarding talent, celebrating diversity and encouraging forward thinking. All qualified applicants will receive consideration for employment without regard to race, color, religion, sex, sexual orientation, gender identity, national origin, protected veteran status, disability status or any other characteristic protected by applicable law. 
REQUIRE ADDITIONAL ASSISTANCE? 
Anheuser-Busch is committed to working with and providing reasonable accommodation to individuals with physical and mental disabilities. If you are a qualified individual with a disability, or a disabled veteran, you have the right to request a reasonable accommodation if you are unable or limited in your ability to use or access the Anheuser-Busch Careers website as a result of your disability. We will make a determination on your request for reasonable accommodation on a case-by-case basis.  
If you need an accommodation or assistance in using the Anheuser-Busch Careers website, please email disabilityaccommodation@anheuser-busch.com.  
Create a free account or sign in to apply.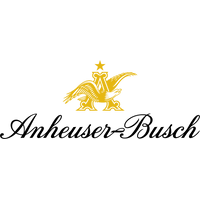 We're seeking passionate people who'll be inspired by brewing the world's most loved beers, building iconic brands and creating meaningful experiences...