Sales Relief Representative
Dreaming big is in our DNA. Brewing the world's most loved beers and creating meaningful experiences is what inspires us. We are owners, empowered to lead real change, deliver on tough challenges, and take accountability for the results. We are looking for talent that shares these values, that is ambitious, bold & resilient. We want talent that is looking for fast career growth, cross-functional experiences, global exposure and robust training & development.
SALARY:  $50,000 + Impact Pay
SHIFT: Ability and willingness to work flexible hours
COMPANY:  
Michelob ULTRA. Cutwater Spirits. Budweiser. Kona Brewing Co. Stella Artois. Bud Light. That's right, over 100 of America's most loved brands, to be exact. But there's so much more to us than our top-notch portfolio of beers, seltzers, and more. We are powered by a 19,000-strong team that shares our passion to create a future with more cheers. We look for people with talent, curiosity, and commitment and provide the teammates, resources and opportunities to unleash their full potential. The power we create together – when we combine your strengths with ours – is unstoppable. Are you ready to join a team that dreams as big as you do? 
ROLE SUMMARY:  
High-energy, self-motivated, and eager to stretch your boundaries. Sound like you? Then a career with Anheuser-Busch as a Sales Relief Representative could be the flawless fit. Determined to grow market share in all segments of the business, Sales Relief Representatives are responsible for growing the company portfolio and engaging consumers through point of sale, shelf assortment, and creative displays at retail accounts. In addition, a Sales Relief Representative identifies new markets and business opportunities to increase market share while building and maintain relationships with accounts and retailers.
JOB RESPONSIBILITIES:
Cover sales routes of Sales Representatives that are out on vacation, leave, etc

Visit assigned retail accounts and utilize company portfolio to sell volume, increase distribution, monitor price, and manage shelf space

Increase shelf space and position for Anheuser-Busch products

Responsible for maintaining published product freshness standards in assigned retail accounts by monitoring and rotating stocks

Negotiate the terms of an agreement and close sales

Work with the credit department to resolve credit issues including collecting past due balances

Build and maintain Anheuser-Busch product displays

 

         

Install permanent new point of sale (POS) items in retail accounts

 

 

Responsible for assisting in the daily upkeep of the POS Warehouse

Participate in new product launch events including tastings / samplings. The beverage industry is meant to be fun!

Act as full business "owner" grow net revenue and help the company Lead Future Growth
JOB QUALIFICATIONS:
Must be 21 years of age and have a valid driver's license and safe driving record

High school diploma or GED required (no degree required for any position within AB ONE Wholesalers!)

Able and willing to work flexible hours, including nights, weekends, and/or holidays.

Highly self-motivated and organized with the ability to manage priorities in a fast-paced environment

Solid interpersonal skills and team orientation

Comfort level with change and ability to adapt quickly to changing priorities

1+ years of warehouse, delivery, sales, or merchandising experience preferred

Strong selling and negotiation skills

Strong customer service skills and ability to grow and lead customer relationships

Ability to understand and read invoices, load sheets, job orders, and installation instructions as well as ability to calculate simple math functions

Ability to move products (cases of beer up to 40 pounds and draught kegs up to 165 pounds), hang merchandise, and fulfill other physical requirements including repetitive lifting, bending, and pulling/pushing

Previous consumer packaged goods / beverage industry experience preferred

Advanced degree preferred (Associates, Bachelors, etc)

Bilingual – Spanish speaking preferred 
WHY ANHEUSER-BUSCH:  
Anheuser-Busch has always dreamed big. It's who we are as a company. It's our culture. It's our heritage. And more than ever, it's our future. A future where we're always looking forward. Always serving up new ways to meet life's moments. A future where we keep dreaming bigger. To reimagine what a beer company can be. And what, together with our people and our partners, Anheuser-Busch can do. Our collective impact is significant. Over the last decade alone, we have contributed more than $400 million to charitable organizations that support our communities, provided over 90 million cans of emergency drinking water, and, together with our wholesaler partners, invested more than $1 billion into responsible drinking initiatives. At the heart of these investments is our shared commitment to community – providing opportunity for our people, lifting our neighbors, and making a meaningful difference in the world. This future is our purpose. A future that everyone can celebrate, and everyone can share in. A future with more cheers. 
BENEFITS: 
Health benefits including Medical, Dental, Vision, Wellness and Tax-Advantaged Savings and Spending Accounts 

Life Insurance and Disability Income Protection 

Generous Parental Leave and FMLA policies 
401(k) Retirement Savings options with a company matching contribution 

Chance to work in a fast-paced environment among a company of owners 

Free Beer! 
Create a free account or sign in to apply.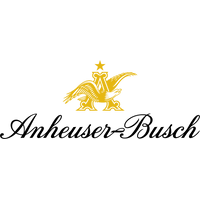 We're seeking passionate people who'll be inspired by brewing the world's most loved beers, building iconic brands and creating meaningful experiences...