Packaging Operator - All Experiences Welcome
About Us: Mass Bay Brewing Company (MBBC) is at the forefront of the craft beer industry, known for our commitment to quality and innovation. As an employee-owned company, we take pride in our work, foster a strong sense of culture, and value diversity, inclusion, and unity in everything we do.
Position Overview: Are you passionate about craft beer and looking to join a dynamic team? As a Packaging Operator at MBBC, you'll play a crucial role in ensuring the exceptional quality and quantity of our products. You'll be a key member of our production team, responsible for maintaining our high standards before our products reach our wholesalers and customers.
Key Responsibilities:
Show genuine enthusiasm for craft beer.
Exhibit a keen attention to detail.
Demonstrate technical aptitude.
Perform daily machine adjustments and maintenance tasks.
Address product quality issues promptly.
Maintain accurate records and logs.
Contribute to fostering a positive work environment.

What We Value: At MBBC, our employees are our greatest asset, and our culture reflects our dedication to unity and inclusion. We are committed to diversifying the brewing industry and providing an environment where everyone feels valued, respected, and welcome.
Why Join MBBC:
Competitive compensation and benefits.
Opportunities for growth and development.
Be part of an employee-owned company.
Contribute to a diverse and inclusive workplace.
Play a vital role in the craft beer industry.

How to Apply: We encourage individuals from all backgrounds to apply and help us shape the future of brewing. If you're excited about joining a passionate team, making great beer, and being part of positive change, please visit MBBC Careers to apply.
Join us at Mass Bay Brewing Company, where your enthusiasm for craft beer meets a community that celebrates diversity, inclusion, and unity. Together, we're brewing something extraordinary.
Create a free account or sign in to apply.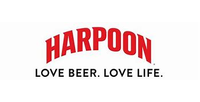 New England's Original IPA