Regional Sales Manager – Southeast Region
OUR CULTURE & OUR PEOPLE:
Clearly understand, that here at Mass Bay Brewing Company (MBBCC) we are not interested in mere employees; we want employee-owners. We have a team that embraces change with excitement, seeing it as an opportunity, not a problem. We don't do complaining. We value solutions and action. Our goal is to become a 100-year company like some of the greatest names in the business world and we intend to do it our way which means treating people as we want to be treated and conducting business based on high standards and shared values. So, if you're not prepared to become part of something larger than yourself and way more than just a job, there are plenty of other places where you should look to work. If hard work, serious fun, and integrity are what you crave, we welcome your interest.
POSITION OVERVIEW:
Join our team as a Regional Sales Manager, overseeing the South-east Region for Dunkin Spiked and other MBBC Brands. As a pivotal player, you'll drive growth and brand presence within your designated territory. Collaborate with our wholesaler partners to craft comprehensive strategies, expand sales volume, and boost distribution through innovative retail programs, incentives, and sponsorships. Your role involves motivating wholesaler sales teams, engaging with National Account Buyers, and nurturing relationships with independent retailers. You'll also work closely with our sales and marketing teams to elevate the retail presentation of Dunkin Spiked Brands, ensuring seamless execution of marketing programs and the effective utilization of Point-of-Sale (POS) materials.
KEY RESPONSIBILITIES:
Collaborate with wholesalers to create and execute impactful retail programs and incentives.
Stay ahead of market trends and industry developments.
Evaluate and enhance existing brand strategies for increased sales and brand strength.
Develop a forward-looking strategic vision for Dunkin Spiked Brands aligned with your region's sales and marketing mission.
Manage sales and marketing budgets efficiently.
Oversee new product launches in line with brand strategies.
Manage Dunkin Spiked Brands focus days, including presentations and sales strategies.
Attend Annual and mid-year Partnership Planning Meetings with top ten CS wholesalers.
Lead various facets of the sales effort, including Annual Business Plans (ABPs), promotional calendars, budgets, invoices, presentations, seasonal releases, and new product introductions.
Foster and maintain relationships within your assigned territory.
Analyze sales opportunities, set targets, and develop action plans.
Create programming plans and ensure precise execution of ABP details.
Monitor wholesaler inventories and orders in your territory.
Stay informed about state liquor license codes and regulations.
Manage Regional Sales budgets, capital expense requests, and sponsorships.
Regularly analyze budgets to ensure prudent spending.
Demonstrate strategic planning skills tailored to specific market needs.
Deliver and execute Sales and Sales-related Marketing plans in the field.
Possess a deep understanding of distributor management for effective retailer engagement and relationship building.
Develop and implement field marketing programs effectively.

REQUIREMENTS/EXPERIENCE/SKILLS:
Minimum of 5 years' experience in craft beer sales; preference given to those with beverage sales or distributor experience.
Proficiency in managing and communicating effectively with multiple wholesalers across multiple states.
Exceptional communication skills with the ability to inspire and motivate both internal and external stakeholders.



Excel in data extraction, formatting, analysis, and action plan development.
Forward-thinking mindset, actively seeking opportunities and proposing solutions.
Positive attitude and the ability to influence others positively.
Competence in leading and managing projects involving cross-functional teams within the company and our distributor network.
Strong analytical skills for comprehending sales and marketing reports and data.
Active presence on social media platforms.
Strong organizational skills, capable of managing time and multiple projects effectively.

We encourage individuals from all backgrounds to apply and help us shape the future of brewing. If you're excited about joining a passionate team, making great beer, and being part of positive change, please apply. Join us at Mass Bay Brewing Company, where your enthusiasm for craft beer meets a community that celebrates diversity, inclusion, and unity. Together, we're brewing something extraordinary.
REPORTS TO: SVP of Sales and Wholesaler Relations
FLSA: Full Time, Exempt
JOB GRADE: Kilderkin
Create a free account or sign in to apply.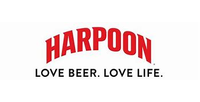 New England's Original IPA