Harpoon Brewery Restaurant Jobs
We are excited to be hiring for all positions at Vermont's own Harpoon Brewery Restaurant located in Windsor. Enjoy the perks of working for an employee-owned brewery and growing restaurant with great co-workers, a friendly environment, and potential for professional development and growth. And did we mention the beer benefits?!
We are seeking highly energetic and passionate individuals with a love for Harpoon. If hired, you will become part of an integral team that thrives on hospitality, food, beer, and fun. You will learn new skills, contribute to executing our growing offerings, and become a part of an incredible hospitality team dedicated to sharing our brands and products with the world.
Physical demands require being able to lift 25 pounds Occasionally at shoulder height and stand for long periods of time. Must be able to move quickly, bend, stoop, reach and balance. Working outdoors is required. Evening and weekend availability is required as well.
If you are interested in learning more about our restaurant opportunities, apply here!
POSITIONS: Server, Busser, Kitchen Staff, Host
FLSA: Part-Time, Seasonal and Full-Time, Non-Exempt
Create a free account or sign in to apply.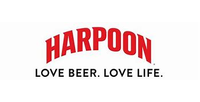 New England's Original IPA