Forklift Operator - 2nd Shift
POSITION OVERVIEW We are seeking a Forklift Operator to join our team for the second shift (1p-9p). As a Forklift Operator, you will be responsible for safely operating a forklift to move and transport materials around our warehouse.
REQUIREMENTS/EXPERIENCE/SKILLS:
Minimum of 1 year of experience as a Forklift Operator
Proper use of PPE



OSHA-approved Forklift certification



Valid MA state driver's license
Strong attention to detail and organizational skills
Ability to work in a fast-paced environment
Excellent communication skills

POSITION DUTIES
Responsibilities include but are not limited to:
Safe and efficient handling of lifts



Safe use of a variety of forklifts and other material-handling equipment as trained



Daily inspection of equipment for proper operation prior to use



Reporting maintenance issues promptly



Accurately filling out logs including signing out lift each time it is used



Practicing safe driving at all times– always in control of load and aware of surrounding staff & environment



Responsible for reporting accurate production full good counts at all times



Responsible for closing out daily raw material usages with each packaging run



Responsible for accurately receiving raw materials into our ERP inventory management system



Having an understanding of operating within a live inventory management system



Responsible for closing out daily raw material usages with each packaging run



Efficient and accurate product handling



Supplying packaging lines with raw materials



Ensuring all pallets are properly tagged and wrapped prior to storage



Moving product into warehouse in efficient, organized manner coordinated with warehouse staff
Help in other departments as directed



Contribution to positive work environment through open and constructive dialog



Must be able to assist with packaging line changeover procedure
Must be able to assist packaging line operations with machine operations as needed.

We are an equal opportunity employer and welcome all qualified candidates to apply. We offer a competitive salary, excellent benefits, and opportunities for growth and advancement within the company.
FLSA: Full Time, Non-exempt
JOB GRADE: Firkin
Create a free account or sign in to apply.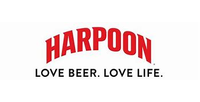 New England's Original IPA