Long Trail Pub Server
Description
We are hiring Brew Pub Servers to join our exciting Long Trail team! Do you have a passion for craft beer? Would you enjoy working with a great group of people to serve guests and provide them with an exceptional experience at our flagship location? If this sounds exciting and you have at least one year of serving experience we want to hear from you! The schedule will include weekends and holidays. Hourly pay is highly competitive and includes a share of our lucrative tip pool once trained.
Servers are responsible for contributing to the positive guest experience at the Long Trail Visitor Center. Servers shall assist the Visitor Center Management team with direct oversight for sanitation & food safety, inventory control, greeting and accommodating guests as needed, and being a visible example of the brand ambassador for our guests and associates. Additional administrative duties may include assisting the Retail Manager with the retail store's customer service.
Requirements
Reliable Transportation
Upbeat, friendly attitude
Computer Literacy

Benefits
There are seasonal, part and full-time positions available. Benefits include 401k plan, paid time off, and product and retail discounts.
LOCATION: Bridgewater, VT DEPARTMENT: Long Trail Retail FLSA: Part-Time, Hourly JOB GRADE: Pin
Create a free account or sign in to apply.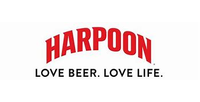 New England's Original IPA