Kitchen Staff - All Experience Welcome
Job Summary: We are looking for talented and motivated Kitchen Staff to join our team. As a Kitchen Staff member, you will be responsible for assisting with food preparation, cooking, and maintaining a clean and organized kitchen. We welcome candidates with all levels of experience.
Responsibilities: - Assist with food preparation, including chopping, cutting, and slicing ingredients - Operate kitchen equipment such as stoves, grills, and ovens - Ensure that all food is prepared to company standards and served at the correct temperature - Maintain a clean and organized kitchen, including washing dishes and wiping down surfaces - Assist with inventory management and ordering supplies as needed - Follow food safety and sanitation guidelines to maintain a safe and healthy kitchen environment
Qualifications: - Previous experience in a kitchen is a plus, but not required - Ability to work in a fast-paced environment and handle multiple tasks simultaneously - Strong attention to detail and ability to follow recipes accurately - Ability to stand for extended periods of time and lift up to 50 pounds - Excellent communication skills and ability to work effectively in a team
We are an equal opportunity employer and value diversity at our company. We do not discriminate on the basis of race, religion, color, national origin, gender, sexual orientation, age, marital status, veteran status, or disability status. All qualified applicants are encouraged to apply.
LOCATION: Bridgewater, VT DEPARTMENT: Long Trail Brewery & Restaurant FLSA: Full Time or Part-Time, Hourly JOB GRADE: Firkin or Pin
Create a free account or sign in to apply.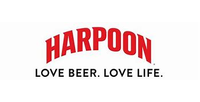 New England's Original IPA