Shift Supervisor - Harpoon Beer Hall
We are excited to be growing our leadership team and hiring a full-time Beer Hall Shift Supervisor at Boston's own Harpoon Brewery! Enjoy the perks of working for an employee-owned brewery and Boston's original taproom with great co-workers, a friendly environment, and great potential for professional development and growth. And did we mention the beer benefits?!
WHAT YOU'LL DO:
Oversee the daily Beer Hall team and schedule
Plan the day and set the staff up for success
Serve as the point person for both staff and guests questions and concerns
Troubleshoot operational issues as necessary
Open/close the Beer Hall as scheduled, including cash handling and reporting
Become a key member of the Beer Hall's leadership team!

WHAT YOU HAVE:
Energy, positivity, and a passion for Harpoon, hospitality, and guest experiences
A willingness to work hands-on, lead by example, and bring the best out of those around you
A drive for personal and professional growth
The ability to calmly and confidently troubleshoot problems when necessary
1-2 years experience in a comparable role

REQUIREMENTS:
40 hours/week
Variable hours that include night, weekend, and holiday work



Position requires prolonged standing, bending, stooping, twisting, lifting products and supplies weighing up to 65 pounds
Work with hot, cold, and hazardous equipment

WHO WE ARE & WHAT TIES US TOGETHER:
If you are applying for a position with Mass. Bay Brewing Company (MBBC), you may know us as a successful brewery that's been around for over 30 years, and there's probably a lot that you know about beer and the brewing process. But there's certainly more to us than just making beer, and there's probably a lot that you don't know about the people behind what it takes to create some of your favorite liquid! Here at MBBC, we're proud to say that we're employee-owned, and with employee ownership comes a strong sense of pride in our work, and an even stronger culture.
Company culture has always been incredibly important to all of us at MBBC, and as an organization we have been continuously striving to be our very best. We are lucky enough to make great drinks that bring people together - people that are all different from one another. Sure, drinking beer is fun, but it's the shared experience between individuals that adds value to what we do, both within and outside our brewery.
Creating a diverse, inclusive & unified environment is our top priority. We are committed to recruiting and retaining a diverse workforce, and we are putting our efforts into breaking down the "norm" of a White-male-dominated brewing industry. We know we aren't perfect, and we have a ton of work to do, but putting in the work is how we create change. Hiring diverse talent is just the first step. We want each individual that we hire to feel welcome, comfortable and respected from their first day and beyond.
We strongly encourage individuals of various backgrounds to apply and be part of the change we desire that will make us a greater and more educated organization all around! To learn more about our efforts, please visit https://www.harpoonbrewery.com/diversity-inclusion-unity/.
LOCATION: Boston, MA
FLSA: Full Time, Non-exempt
JOB GRADE: Firkin
Create a free account or sign in to apply.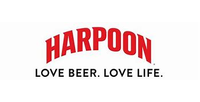 New England's Original IPA