Chain Account Director
Rogue is an open, inclusive company committed to fostering a diverse, equitable workplace.
At Rogue our mantra is Dare, Risk, Dream. This is an attitude that comes from relentless curiosity and a drive to question, create and inspire. A DIY spirit runs through everything we do and make. We aren't afraid to think big, get messy and risk it all when it comes to creating authentic, innovative products that we are passionate about.

Job Overview
Our Chain Account Directors are responsible for growing sales for a specific list of retail chains by developing and managing all aspects of the sales cycle. This process includes sell-in, execution of specific promotional programs and achieving ad and distribution goals. The position will work closely with Rogue Chain Account Team, Region Directors and Territory Sales Managers; the Director will also be responsible for working with the wholesaler chain managers. They will be based out of Oregon or Washington and will report directly to the VP of Sales.
Essential Duties and Responsibilities
Gain Rogue distribution and grow sales volume by securing shelf placements, increasing display activity, seasonal programming, and obtaining specialty opportunities in all channels of trade.
Develop and maintain relationships with buyers and other influential positions in the assigned chain accounts.
Develop working relationships and establish a leadership presence with wholesaler chain managers, providing training and support where needed.
Analyze and interpret internal and syndicated data, providing solutions to attain sales and distribution goals.
Conduct effective meetings with retailers and wholesalers, providing and tracking actionable follow-ups.
Track execution of all chain programming, maintaining an execution level of 100%.
Engage Territory Sales Managers and Regional Sales Directors to help them make effective sales calls on local smaller regional chain accounts.
Minimum Qualifications
Experience selling alcoholic beverages to wholesaler network or other DSD functions.
Wholesaler experience strongly preferred.
Strong presentation and analytical skills.
Why Rogue?
You'll get to work in a fun, fast and energetic work environment. We are a group of people who believe in the power of creating things in small batches by hand and in building things ourselves. If you love craft beers, spirits and canned cocktails, this is the place to be. Generous paid time off (PTO), 401(k) matching, pet benefits, comprehensive health insurance and more!
How to apply
If you are interested please attach your cover letter, resume, and anything else you would like to share with us.
Create a free account or sign in to apply.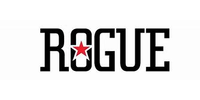 Dare. Risk. Dream.