Hosts & Bussers
Rogue is an open, inclusive company committed to fostering a diverse, equitable workplace.

At Rogue our mantra is Dare, Risk, Dream. This is an attitude that comes from relentless curiosity and a drive to question, create and inspire. A DIY spirit runs through everything we do and make. We aren't afraid to think big, get messy and risk it all when it comes to creating authentic, innovative products that we are passionate about.


We're hiring! We're looking for creative, driven, energetic people to join our Brewer's on the Bay Team, here at our World Headquarters in Newport, Oregon. Our headquarters is a destination for locals and visitors alike. We're gearing up for a busy season on the coast while maintaining the highest safety standards.

We're hiring people who can crush the busiest times with a great attitude and share their passion for hospitality, while taking pride in keeping their work environment clean and safe.
Apply Online.
Seeking experienced people with availability for the following positions:
Hosts
Bussers
Merch Associate
Perks include:
Comprehensive health benefits, 401(k) with company match, gym membership allowance, Rogue beer cards (free drinks!), pet benefits and more!

Create a free account or sign in to apply.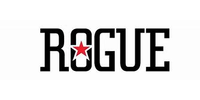 Dare. Risk. Dream.