QA/QC Tech - Microbiology
Rogue is an open, inclusive company committed to fostering a diverse, equitable workplace.

At Rogue our mantra is Dare, Risk, Dream. This is an attitude that comes from relentless curiosity and a drive to question, create and inspire. A DIY spirit runs through everything we do and make. We aren't afraid to think big, get messy and risk it all when it comes to creating authentic, innovative products that we are passionate about.

Job Overview

The QA/QC Tech – Microbiology will ensure the integrity of each batch of product and consistent quality of production by enforcing good manufacturing practice (GMP) systems, SOP's, conducting analysis, performing microbiological testing and reporting results. This position will fill an essential role in
monitoring quality programs through daily process checks as well as short and long-term projects. Assist in the decision-making process as it related to production and release of product.

This position reports directly to the QA/QC Manager.
Essential Duties and Responsibilities
Analysis of products in various staged along the production process as well as finished products
Validate the integrity and quality standards/specifications of products including but not limited to:

Alcohol, color, IBU, Sugar, pH, TA, DO
Assist in microbiological checks which may include:

Collecting sterile samples from across the facility and packaged product
Plating on petri dishes
Pouring petri dishes of various media
PCR testing of tanks and packaged product
Notify Manager regarding process deviations and/or when production is (or will be) outside of control parameters
Assist in running sensory analysis testing
Assist in daily wastewater activities which including but not limited to:

BOD, TSS, COD, pH probe calibration
Ensure quality standards are met. Including, but not limited to:

Package release cellar analysis
In-process fermentation analysis
Raw material analysis
Test samples from Beer Library
Communicate with various team members about issues following and enforcing all relevant Safety and Quality procedures
Follow all brewery and food safety standards. Notify manager of processes that do not comply with Rogue's SOPs
Practice all Brewery Safety Procedures, including proper use of PPE
Minimum Qualifications

Education:
Bachelor's Degree or equivalent experince
Focus in relevant science preferred (Biology, Chemistry, Fermentation/Food Science)
Experience:
1+ year lab experience preferably in brewery / beverage setting.
Required skills:
Excellent communication skills.
Detail oriented and ability to multi-task.
Ability to work independently as well as strong team orientation and ability to work with diverse group of individuals.

Computer literacy and experience with Microsoft Office Suite.
Familiarity with Vicinity (MRP software) a plus
Physical Demands:
While performing the duties of this job, the employee is frequently required to sit, stand, walk, reach with hands and arms for extended hours.
Must be able to use hands, fingers and wrist for fine digit manipulation.
Must be able to maintain adequate vision (with or without corrected lenses).
Must be able to distinguish colors for purposes of discussing test results.
Adequate peripheral vision is necessary for safety purposes, as are depth, distance, and ability to focus.
The employee must frequently lift and/or move up to 50 pounds and be able to move kegs which weigh close to 165 pounds.
Work Environment
The work environment will vary for this position given the nature of the job duties.
Work environment conditions vary often with fluctuating temperatures, noise, and moisture level.
Work takes place around potentially hazardous machinery, and chemicals.
Personal Protective Equipment and standard operating procedures are enforced to ensure employee safety.
Travel
Travel is not required for this position.
Other Duties
Additional duties may be required. Rogue reserves the right to change duties, responsibilities, and activities at any time with or without notice.
Compensation and Benefits
Why Rogue?! You'll get to work in a lively work environment within our brewing headquarters. We are a group of people who believe in the power of creating things in small batches by hand and in building things ourselves. If you love craft beers, spirits and canned cocktails - this is the place to be. Generous paid time off (PTO), 401(k) matching, pet benefits, comprehensive health insurance and more!
Reasonable Accommodations
To perform this job successfully, an individual must be able to perform each essential duty and physical demands satisfactory with or without reasonable accommodations. Reasonable accommodations may be made to enable individuals with disabilities to perform the essential functions. Individuals are not entitled to the accommodation of their choosing, and unreasonable accommodations, or accommodations that constitute an undue burden, will be denied.
Create a free account or sign in to apply.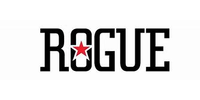 Dare. Risk. Dream.