Designer
Rogue is an open, inclusive company committed to fostering a diverse, equitable workplace.
At Rogue, our mantra is Dare, Risk, Dream. This is an attitude that comes from relentless curiosity and a drive to question, create, and inspire. A DIY spirit runs through everything we do and make. We aren't afraid to think big, get messy, and risk it all when it comes to creating authentic, innovative products that we are passionate about.

We are looking for a talented and creative Designer to join our team and work on our Rogue and Dead Guy portfolios. We are looking for an efficient graphic designer capable of curating visual storytelling that engages and inspires the audience. A skilled professional who can take conceptual ideas and create visual representations across media. This role will handle designs for marketing as well as product design for new products and updates for existing product lines.

Essential Duties and Responsibilities
Prepare designs that will be needed across a variety of marketing projects, which could include presentations, trade marketing, events, packaging, and web/mobile sites that meet brand goals along with support outlined Marketing Plans.
Work independently as well as cooperatively with the marketing team to meet deadlines and schedule project implementation based on workload, which may include multiple simultaneous projects, across long deadlines and quick-turn requests.
Create and maintain a Brand Style Guide that sets rules for our brands including colors, fonts, tone of voice, and design applications based on Brand Architecture provided to ensure consistency in-market.
Package Design across the portfolio (Beer, Spirits, Craft Cocktails, and CBD) for new products, along with revisions and updates to existing items, including brainstorming and design based on consumer and market trends for packaging materials.
Familiarity with printing processes, color management, and the ability to prepare print-ready files for production.
Must be familiar with packaging design as well as working with vendors and partners for production needs (building to dielines/templates, prepress, proof review, etc.).
Knowledge of branding principles and the ability to align package design with brand identity and marketing goals.

Qualifications
Minimum 3 years of professional graphic design experience with a focus on packaging design.
Highly creative with great attention to detail and strong skill sets in layout design, typography, color theory, composition, package design, print and web design.
Ability to multi-task and set priorities with the ability to convey information clearly and effectively to team members.
Proficiency in programs such as Adobe Suite, Photoshop, InDesign, and Illustrator.
Exceptional attention to detail to ensure accuracy in design, typography and branding elements on packaging.
Capable of managing multiple design projects, meeting deadlines, and staying organized.
Strong creative problem-solving skills: as packaging designers often encounter unique challenges related to materials, shapes, and printing.
Illustration skills are highly valued.
Proficient with 3D design software including CAD or AutoCAD is a plus
Why Rogue?
You'll get to work in a fun, fast and energetic work environment. We are a group of people who believe in the power of creating things in small batches by hand and in building things ourselves. If you love craft beers, spirits and canned cocktails, this is the place to be. Generous paid time off (PTO), 401(k) matching, pet benefits, comprehensive health insurance and more!
How to apply
If you are interested please attach your cover letter, resume, link to portfolio, and anything else you would like to share with us.
Create a free account or sign in to apply.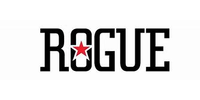 Dare. Risk. Dream.