Warehouse Administrative Assistant
Warehouse Administrative Assistant
Overview
We are experts in the beer, wine, and spirits industry looking for individuals to join our safety-minded, family-based culture. If you are looking for a warehouse career with a Company that lives their values everyday with the goal of having their associates feel supported, engaged, and empowered, then come join our winning team. 
Under close supervision, follows directions from the Warehouse Manager(s) to perform the job responsibilities. This position provides administrative and customer service support to sales personnel and external business partners.
Schedule:
Sunday - Thursday 
5:00 pm - 1:30 am 
Salary:
Responsibilities
Essential Duties and Responsibilities include the following: other duties may be
assigned or requested.
Processes invoices and master pick for morning orders to ensure that the correct
product is delivered and proper signatures are obtained.
Processes inventory transactions within SAP, such as inputting customer returns
in the system, stock transfers, and credits.
Route 20+ routes as needed based on plan and demand
Manifest routes after routes have been completed
Run daily order file within SAP
Identify route efficiencies and make recommendations and changes
Coordinates and assists other staff members in the warehouse office to service
sales staff and suppliers with will calls or any other requests while waiting to
receive service at the warehouse.
Performs accuracy checking on outbound orders to ensure that the correct
product is loaded for delivery
Perform other admin functions related to the daily operations within the
warehouse
Perform location checks throughout the warehouse to ensure that the correct
product is in specific locations as listed in the SAP system.
Examines driver's returns and delivery invoices.
Answer phones, emails, and route calls as needed to assist sales personnel,
drivers, and customers with delivery concerns and special requests.
Other tasks as assigned
Qualifications
Minimum of 1-2 years experience working in a warehouse environment in a
support capacity
Minimum of 1 - 2 years experience in routing un a warehouse environment
Attention to detail on paperwork is critical for this position.
Ability to read and interpret documents such as invoices, Drivers' manifests, and
other documents generated between drivers and our customers.
Ability to write routine reports and correspondence, including e-mails
Must be able to perform each essential job function satisfactorily
Excellent command of written and spoken English
Strong interpersonal skills with the ability to interface with sales staff and
customers
Ability to understand problems involving several concrete variables in
standardized situations.
Must be multi-task oriented, with the ability to prioritize workload.
Proficient in Microsoft Office, Word, and Excel, and SAP Experience is preferred
Physical Standards:
The position's physical demands include occasional bending, squatting, reaching,
walking, standing, carrying, and lifting an average of 35 pounds or more. The physical
demands here represent those that must be met by an employee to perform the
essential functions of this job successfully. Reasonable accommodations may be made
to enable individuals with disabilities to perform these essential functions.
Occasional bending, stooping, reaching and climbing is required

Occasional lifting of 35 pounds or more

Wearing appropriate footwear that provides comfort and support for driving, bending, stooping, and climbing
The above statements are intended to describe the general nature and level of work being performed. They are not intended, as an exhaustive list of all responsibilities, duties and skills that are required for this position.
EEO Statement
Breakthru Beverage Group is an equal opportunity employer. We evaluate qualified applicants without regard to race, color, religion, sex, sexual orientation, gender identity, national origin, disability, veteran status, genetic information and other legally protected characteristics. The EEO is the Law poster is available
Here
, if you need a reasonable accommodation because of a disability for any part of the employment process, please call (708) 298-3536 and let us know the nature of your request and your contact information.
Category
Options
Need help finding the right job?
Create a free account or sign in to apply.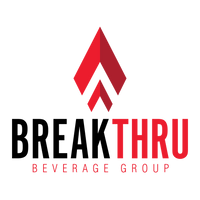 Delivering Excellence for Generations