Brewer - All Levels
Description
Sapporo USA and Stone Brewing have come together to form one of the top 15 largest breweries in the United States, building on the strong legacies of our celebrated heritages. We brew badass beers on both coasts at our breweries in Escondido, CA and Richmond, VA, and create amazing experiences at our Stone Brewing World Bistro & Gardens and Taproom locations. We've enjoyed a rich history following our passion and are in search of people who are equally passionate about pursuing their craft to join the team.

Summary
We are looking for Brewers of all levels to join our team at our Escondido, CA location! Brewers are responsible for operating brewing equipment efficiently, accurately, and safely to produce quality beer according to Stone Brewing co. Operating procedures and parameters.

Must be able to work any shift within a 24-hour period.

Responsibilities
Ability to regularly lift and/or move up to 50 lbs.
Competently operates brewhouse equipment to process brews according to Stone SOPs, including, but not limited to the items below:
Brewhouse operations: Milling, Mashing, Lautering, Boiling, Whirlpooling, Knockout, Grains out (with yeast), Brewhouse Vessel CIP (incl Heat Exchanger and Hot Liquor Heat Exchanger)
Cellar-Related operations: Fermenter CIP/Scrub/Sanitation, Cell Counting, Checking Gravities/Monitoring fermentation (Incl. Glycol Controls), Capping/ Chilling/ Dry hopping schedule and procedures, Yeast Disposal (Grains out), BBT Cleaning and Sanitizing, recording fermentations, Reading BBT levels and recording, Checking DO and Co2 in beer
Packaging operations: Carbonation of beer, Filtering, Cleaning firkins and Casking beer into firkins, Checking CO2 in beer
Quality Assurance Operations: Cell Counts, Pitch Rates, Gravity Measurements, DO Measurements, Process Sampling, Yeast Viability Measurement, Taste Panel
Other: Effluent processing as it relates to the above operations, Cleaning and organizing standards, Daily Record of Activities accurately and legibly recorded.
Requirements
Education and Experience: High school diploma or general education degree (GED) and 1 year of related experience and/or training preferred; or equivalent combination of education and experience.
Compensation, Benefits & Perks
Pay Range: $19.50/hr. - $26.00/hr.
Additional Pay: 2nd shift and 3rd shift are eligible for shift bonus pay
Comprehensive Health Insurance, 401K, and Bonuses for Eligible Team Members
Company beer perks program and discounts
Paid Time Off - including Vacation accrual, Sick Leave, and 12 paid Holidays
Benefit programs supporting Financial Wellness, Health & Wellness and Career Development
Sapporo USA and Stone Brewing is an equal employment opportunity employer and does not discriminate against applicants or employees because of race, color, religion, national origin, sex, age, citizenship status, various ability status, genetic information, sexual orientation, or gender identity or expression of an otherwise qualified individual, or membership in any other class protected by applicable law. Sapporo USA and Stone Brewing hires and promotes individuals based on their qualifications for the job to be filled.

Sapporo USA and Stone Brewing seeks to build a culturally diverse staff where differences are valued and respected. Women, minorities, individuals with various abilities, veterans, LGBTQ+ and intersectional individuals are encouraged to apply.
Salary Description
$19.50/hr. - $26.00/hr
Create a free account or sign in to apply.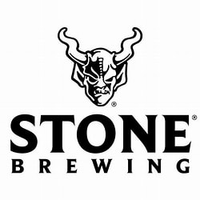 The official leaders in the beer revolution