Packaging Technician
Description
Sapporo USA and Stone Brewing have come together to form one of the top 15 largest breweries in the United States, building on the strong legacies of our celebrated heritages. We brew badass beers on both coasts at our breweries in Escondido, CA and Richmond, VA, and create amazing experiences at our Stone Brewing World Bistro & Gardens and Taproom locations. We've enjoyed a rich history following our passion and are in search of people who are equally passionate about pursuing their craft to join the team.
Summary
The Packaging Technician position operates canning, bottling, and kegging equipment safely and efficiently with the goal of packaging our amazing beers of the highest quality.
We are hiring for openings on our 1st and 2nd shifts.
1st Shift Hours: Monday - Friday; 5:00am - 1:30pm PT
2nd Shift Hours: Monday - Friday; 1:00pm - 9:30pm PT
Responsibilities
Handle chemicals according to proper safe handling procedures.
Perform visual inspection of boxes to ensure proper box/tray is used and the graphics on the box/tray are acceptable. Must ensure proper coding is on the bottle, cans, boxes/trays, and kegs in accordance with company standards.
Must accurately fill out process quality checks to verify. Report any major defects or quality issues to the shift lead or supervisor.
Maintain packaging lines, including starting and stopping packaging equipment
Perform machine and beer line sanitation and clean in place (CIP) operations
Effectively communicate to warehouse personnel any and all goods which will need to be returned to inventory if / when not used.
Perform package format changeovers on equipment and production line as required. Use of hand tools to perform changeovers may be required.
Load corrugate, labels, bottles/cans/kegs, carriers etc. in appropriate machines
Watch flow of materials, i.e. cans/bottles/boxes/trays/kegs, etc. into appropriate machine and clear jams if necessary
Operate forklift in safe and efficient manner. Stage/move/load/unload materials.
Follow 5S and Lean Manufacturing Principles and maintain cGMP compliance.
Recommend changes to SOPs when corrections are needed
Assist in training team members as needed.
Requirements
Must be 21 years of age or older
High School diploma or GED
Previous bottle, can or keg filling experience is preferred. Previous forklift experience preferred.
Intermediate knowledge of Microsoft Excel, Word, and Outlook.
Must be able to safely lift up to 50 lbs.
Compensation, Benefits & Perks
Pay Range: $18.00/hr. - $22.00/hr.
Additional Pay: 2nd shift and 3rd shift are eligible for shift bonus pay
Comprehensive Health Insurance, 401K, and Bonuses for Eligible Team Members
Company beer perks program and discounts
Paid Time Off – including Vacation accrual, Sick Leave, and 12 paid Holidays
Benefit programs supporting Financial Wellness, Health & Wellness and Career Development
Sapporo USA and Stone Brewing is an equal employment opportunity employer and does not discriminate against applicants or employees because of race, color, religion, national origin, sex, age, citizenship status, various ability status, genetic information, sexual orientation, or gender identity or expression of an otherwise qualified individual, or membership in any other class protected by applicable law. Sapporo USA and Stone Brewing hires and promotes individuals based on their qualifications for the job to be filled.

Sapporo USA and Stone Brewing seeks to build a culturally diverse staff where differences are valued and respected. Women, minorities, individuals with various abilities, veterans, LGBTQ+ and intersectional individuals are encouraged to apply.

Salary Description
$18.00/hr. - $22.00/hr.
Create a free account or sign in to apply.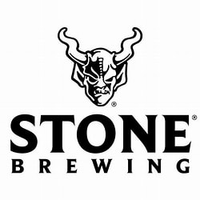 The official leaders in the beer revolution