Sensory Technician
Description
Sapporo USA and Stone Brewing have come together to form one of the top 15 largest breweries in the United States, building on the strong legacies of our celebrated heritages. We brew badass beers on both coasts at our breweries in Escondido, CA and Richmond, VA, and create amazing experiences at our Stone Brewing World Bistro & Gardens and Taproom locations. We've enjoyed a rich history following our passion and are in search of people who are equally passionate about pursuing their craft to join the team.
Summary
The Sensory Technician is responsible for executing the sensory program. This position implements world-class sensory methodology in day-to-day product release panels as well as continuous improvement projects in order to provide information to senior management so the team can make data-driven, quality-minded decisions.
Responsibilities
Leads the process of creating descriptive profiles for each brand and reevaluate them regularly.
Leads the recruiting efforts of new panelists.
Implements and maintains site-wide sensory training including lexicon generation training, brand recognition training, true to target training, and attribute training.
Maintains a trained, calibrated, and validated panel of 20+ people.
Conducts daily taste true to target panels.
Conducts non-routine panels such as freshness panels, tetrads, difference from control, descriptive analysis, preference testing, etc.
Evaluates sensory deviations by reviewing control charts in combination with analytical and microbiological data to determine a course of action.
Creates and effectively communicates long-term schedules for sensory training and various panels to meet the company's broader goals.
Tracks experimental brews as they move through the brewery processes and determine the appropriate type of sensory test to deploy.
Assists in special project work such as validation of new packaging materials or brewing processes.
Assists in flavor matching analyses with other Sapporo and Stone breweries.
Thinks critically about sensory deviations and provides science-based solutions.
Thinks strategically about the long-term goals of the sensory program.
Organizes, tracks, and maintains an active inventory of all QA beer retain samples and arranges for their analysis as requested by management.
Collects daily taste panel samples and prepares them for sensory analysis.
Facilitates sample shipments to headquarters, executives, various beer competitions, etc.
Cross trains in other laboratory disciplines.
Cleans, maintains, and troubleshoots the QA draft system.
Maintains safety within the brewery and lab at all times.
Requirements
Education: Bachelor's degree in Food Science, Chemistry, BioChemistry, Biology, or related field is required. Brewing education a plus.
Experience: At least 2 years of related experience is required. Experience with sensory evaluation techniques and basic statistics is required. Experience with cGMP and beverage manufacturing a plus. Experience with electronic sensory data collection a plus.
Computer Skills: Proficiency with Microsoft Office Suite (Word, Excel, Outlook). Experience with Draughtlab a plus.
Certificates, Licenses, Registrations: certification in sensory and consumer testing in quality assurance and/or product development required. Brewing certificate or Cicerone program certificates a plus.
Language Skills: Must be able to effectively communicate in English, both verbally and written.
Travel Requirements: occasional travel required to other Stone locations
Compensation, Benefits & Perks
Pay Range: $26.00/hr. - $28.00/hr. 
Comprehensive Health Insurance, 401K, and Bonuses for Eligible Team Members
Company beer perks program and discounts
Paid Time Off – including Vacation accrual, Sick Leave, and 12 paid Holidays
Benefit programs supporting Financial Wellness, Health & Wellness and Career Development
Sapporo USA and Stone Brewing is an equal employment opportunity employer and does not discriminate against applicants or employees because of race, color, religion, national origin, sex, age, citizenship status, various ability status, genetic information, sexual orientation, or gender identity or expression of an otherwise qualified individual, or membership in any other class protected by applicable law. Sapporo USA and Stone Brewing hires and promotes individuals based on their qualifications for the job to be filled.
Sapporo USA and Stone Brewing seeks to build a culturally diverse staff where differences are valued and respected. Women, minorities, individuals with various abilities, veterans, LGBTQ+ and intersectional individuals are encouraged to apply.
Salary Description
$26.00/hr. - $28.00/hr.
Create a free account or sign in to apply.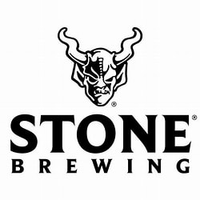 The official leaders in the beer revolution