QA Supervisor
Description
Sapporo USA and Stone Brewing have come together to form one of the top 15 largest breweries in the United States, building on the strong legacies of our celebrated heritages. We brew badass beers on both coasts at our breweries in Escondido, CA and Richmond, VA, and create amazing experiences at our Stone Brewing World Bistro & Gardens and Taproom locations. We've enjoyed a rich history following our passion and are in search of people who are equally passionate about pursuing their craft to join the team.

Summary
The QA Supervisor is responsible for developing people and processes to uphold Stone Brewing's Quality Vision: "It is our vision to continue brewing artful, authentic, badass beer by empowering Team Stone to make quality minded decisions from grain to glass. For our fans, this means bold flavor, pure ingredients, and the freshest craft beer in the market." This position leads, plans, executes, and directs the daily work assignments of quality technicians and works cross-functionally to coordinate all activities which relate to product quality. Reporting to the QA Manager, this role is accountable for prioritizing and delivering quality results.

Responsibilities
People
Responsible for Team supervision including but not limited to interviewing, hiring, and training employees; planning, assigning, and directing work; appraising performance; rewarding and disciplining employees; addressing complaints and resolving problems; ensure safe work practices and that safety policies and procedures are being implemented.
Holds regular one-on-one meetings with direct reports.
Fosters an environment of continuous improvement through the lens of Stones Core Values: Fearless Leadership, Creative Risk-Taking, Revolutionary Spirit, Team Stone, and Safety First.
Oversees New Hire onboarding and training plans.
Successfully manages, leads, and coaches the Team through multiple QA and production projects.
Gets work done through others while working autonomously on other projects.
Conducts Team meetings to discuss workflow, production schedules, product nonconformities, and potential safety concerns.
Equipment & Supplies
Orders lab supplies and equipment, adhering to the quality assurance department budget.
Manages all 3rd party equipment preventative maintenance contracts and scheduling for Anton Paar Alcolzyer, gas chromatograph, HPLC, UV Vis, CO2 and oxygen meters, seam analyzer, thermocycler, etc.
Manages internal preventative maintenance and calibration tasks to ensure QA equipment is reliable and accurate.
Assists with instrumentation troubleshooting and repair. Escalates to vendor technical support.
Ensures adherence to 5S methodology within the QA lab.
Process
Responsible for the adherence, optimization, and improvement of analytical methodology, SOP maintenance and development, and sampling plans.
Leads quality and seeks to protect and elevate the brand; coaches and influences others to do the same.
Maintains product quality through adherence to good manufacturing practices, product specifications, and quality procedures.
Assists with developing reaction plans for critical quality controls and processes to guarantee Team Members know how to respond, reduce downtime, and lessen product loss.
Provides off-hour phone support during 2nd and 3rd shift support as needed.
Represents QA at various interdepartmental meetings across all sites.
Analyzes technical data and recognize trends that adversely affect quality.
Reports QA KPIs and responds to triggers.
Requirements
Education: Bachelor's degree from a four-year college or university, preferably in a Science or Engineering field such as Chemistry, Biology, Food Science, or Microbiology.
Experience: at least 5 years of lab experience. Experience in brewing/manufacturing preferred.
Demonstrated leadership ability is a must.
Must have knowledge of and experience with GMPs and GLPs.
Knowledge of brewing process from a QA standpoint essential, including ASBC methods.
Food sensory analysis training/experience a plus.
Compensation, Benefits & Perks
Annual Salary Range: $75,000 - $90,000
Bonus Pay: 5% of Annual Salary
Comprehensive Health Insurance, 401K, and Bonuses for Eligible Team Members
Company beer perks program and discounts
Paid Time Off - including Vacation accrual, Sick Leave, and 12 paid Holidays
Benefit programs supporting Financial Wellness, Health & Wellness and Career Development
Sapporo USA and Stone Brewing is an equal employment opportunity employer and does not discriminate against applicants or employees because of race, color, religion, national origin, sex, age, citizenship status, various ability status, genetic information, sexual orientation, or gender identity or expression of an otherwise qualified individual, or membership in any other class protected by applicable law. Sapporo USA and Stone Brewing hires and promotes individuals based on their qualifications for the job to be filled.

Sapporo USA and Stone Brewing seeks to build a culturally diverse staff where differences are valued and respected. Women, minorities, individuals with various abilities, veterans, LGBTQ+ and intersectional individuals are encouraged to apply.
Create a free account or sign in to apply.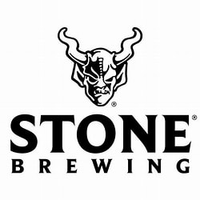 The official leaders in the beer revolution