Continuous Improvement Specialist
Description
Sapporo USA and Stone Brewing have come together to form one of the top 15 largest breweries in the United States, building on the strong legacies of our celebrated heritages. We brew badass beers on both coasts at our breweries in Escondido, CA and Richmond, VA, and create amazing experiences at our Stone Brewing World Bistro & Gardens and Taproom locations. We've enjoyed a rich history following our passion and are in search of people who are equally passionate about pursuing their craft to join the team.
Summary
The Continuous Improvement Specialist is responsible for packaging activities efficiently and safely, incorporating quality in every bottle, keg, can and case within company specifications and schedules. This includes kegging, bottling, canning, and warehousing. Must be able to work any shift in a 24-hour period.
We are hiring for one opening on 2nd shift.*
2nd Shift Hours: Monday - Thursday, 3:00pm - 1:30am (4x10s schedule)
*Please note that due to our company's ongoing growth this year, current shift structures and schedules are subject to change.
Responsibilities
Maintains consistent excellent quality of packaged beer. Evaluates performance of the operation and make improvements to procedures, equipment, or work practices to elevate the quality of the packaged beer.
Identifies and eliminates inefficiencies in all areas of production including on the bottle line, can line, keg line and mixed pack lines.
Performs data analysis to prevent and predict failures.
Maintains and improves a comprehensive kegging, bottling and canning infrastructure, programs and teams across all packaging operations, including system development, equipment management, and preventative maintenance scheduling.
Represents a strong presence of leadership by being actively involved on the production line during packaging runs and machine change overs.
Observes equipment in operation to prevent/diagnose potential problem using RCA, 5Why and DMAIC methodologies.
Identifies, suggests, proposes, and discusses solutions to equipment and facility issues with management.
Determines root cause of equipment failures and make improvements to machines or procedures to eliminate future failures or equipment issues.
Accurately completes and updates information forms and logs.
Understands and follows safety rules including safe lifting practices and safe machine operation. Personal Protective Equipment is to be used where required.
Understands and processes overall equipment effectiveness (OEE) data and implement changes to improve machine performance and increase OEE.
Designs and develops packaging tests to validate new procedures or techniques to improve the packaging process.
Works in all assigned areas of packaging at an advanced level; performs relief duties when required.
Assists with the training and onboarding of new employees.
Creates standard operating procedures (SOPs) for new procedures as needed.
Provides mentoring and coaching to Associate Manufacturing Technicians.
Performs intermediate level preventative maintenance (PM's) on packaging equipment.
Assists Maintenance and Engineering on all emergency equipment repairs.
Assists Maintenance and Engineering on all non-departmental ran packaging related projects and improvements.
Develops and implements new PM procedures for existing and new packaging equipment.
Manages the more difficult packaging projects as identified by the Senior Packaging Manager.
Oversees all internal technical packaging projects assigned to Assistant Manufacturing Technicians.
Submits ideas for improvement of equipment and processes to support continuous improvement. Takes action on improvement ideas, track and communicate results.
Provides guidance to packaging technicians regarding best practices, optimal use of department tools, and proper techniques.
Develops and implements a strategy for packaging equipment. This includes creating machine process documentation and training operators and technicians.
Leads improvement projects in packaging including Poka-yoke, SMED, PM procedures, equipment/process upgrades, and OEE improvement.
Requirements
Education: High School diploma or GED required but Bachelor's degree from a four-year college or university preferred.
Certificates, Licenses, Registrations: Forklift certification and Lean Manufacturing, 6 Sigma green belt or higher, Manufacturing Specialist certification preferred but not required.
Experience: At least 4 years of related experience and/or training in a high speed manufacturing environment, preferably beverage packaging (beer, soda, milk, or water). Must have a strong mechanical and troubleshooting aptitude and understanding of packaging equipment and experience performing changeovers on equipment. Previous bottle, can, or keg filling experience is preferred. Previous forklift experience preferred.
Computer Skills: Intermediate knowledge of Microsoft Excel, Word, and Outlook. Ignition program and AX knowledge is a plus.
Language Skills: Must be able to effectively communicate in English, both verbally and written.
Compensation, Benefits & Perks
Annual Salary Range: $65,000 - $75,000
Annual Bonus Plan: 2.5% of Annual Salary
Comprehensive Health Insurance, 401K, and Bonuses for Eligible Team Members
Company beer perks program and discounts
Paid Time Off - including Vacation accrual, Sick Leave, and 12 paid Holidays
Benefit programs supporting Financial Wellness, Health & Wellness and Career Development
Sapporo USA and Stone Brewing is an equal employment opportunity employer and does not discriminate against applicants or employees because of race, color, religion, national origin, sex, age, citizenship status, various ability status, genetic information, sexual orientation, or gender identity or expression of an otherwise qualified individual, or membership in any other class protected by applicable law. Sapporo USA and Stone Brewing hires and promotes individuals based on their qualifications for the job to be filled.
Sapporo USA and Stone Brewing seeks to build a culturally diverse staff where differences are valued and respected. Women, minorities, individuals with various abilities, veterans, LGBTQ+ and intersectional individuals are encouraged to apply.
Salary Description
$65,000 - $75,000
Create a free account or sign in to apply.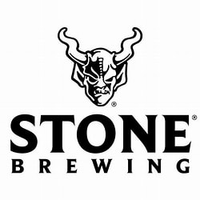 The official leaders in the beer revolution