Stone Store Lead
Description
Sapporo USA and Stone Brewing have come together to form one of the top 15 largest breweries in the United States, building on the strong legacies of our celebrated heritages. We brew badass beers on both coasts at our breweries in Escondido, CA and Richmond, VA, and create amazing experiences at our Stone Brewing World Bistro & Gardens and Taproom locations. We've enjoyed a rich history following our passion and are in search of people who are equally passionate about pursuing their craft to join the team.
Compensation, Benefits & Perks
Pay Range: $17.00/hr. - $19.00/hr. plus tips
Comprehensive Health Insurance, 401K, and Bonuses for Eligible Team Members 
Company beer perks program and discounts 
Paid Time Off – including Vacation accrual, Sick Leave, and 12 paid Holidays 
Benefit programs supporting Financial Wellness, Health & Wellness and Career Development 
Summary
Our Stone Store Crew Leads are responsible for engaging and executing all beer and merchandise sales while creating and delivering an amazing fan experience. We trust our Crew Leads with handling all Stone Fan questions and concerns and seek solutions that guarantee meeting our service standards. To be a successful Stone Store Crew Lead, it's important to stay up to date with industry standards, maintain the store's visual appearance, and Stone's beer offerings.
Responsibilities 
Deliver Amazing Fan service to all fans, vendors, Team Members, and other industry partners through each interaction 
Plan and Execute all brewery tours (as applicable) which includes public speaking
Responsible for opening and closing the store which includes register maintenance, securing doors, disarming and/or setting up alarms, and shutting down equipment 
Execute all opening and closing duties as outlined in our company training materials 
Collaborate with management in leading the team regarding duties, projects, and sales through delegation and coaching 
Represents an extension of management while on shift to address Team Member, fan, and vendor inquiries or concerns
Responsible for stocking all merchandise and beer inventory that meets visual requirements and standards 
Maintain the quality of all store displays, merchandise, and general cleaning and sanitizing  
Accurately record and operate POS system for beer, merchandise, and tours sales 
Handle deposits and reservations for beer purchases.
Available to maintain a quality display and provide excellent customer service at off-site events.
Prioritizing safety throughout all duties while in the store, behind the bar, and in the brewery (as applicable) which includes wearing appropriate PPE (Personal Protective Equipment)
Requirements
High School Diploma or GED. 
At least 2 years of related experience and/or training, preferably in a beverage or retail environment. Must have cash handling experience, preferably with a POS system. 
Proficiency with Microsoft Office. POS system experience is strongly preferred.  
Effective public speaking skills.
Must possess a current RBS (Responsible Beverage Service) certificate. Certified Beer Server or higher preferred.
Sapporo USA and Stone Brewing is an equal employment opportunity employer and does not discriminate against applicants or employees because of race, color, religion, national origin, sex, age, citizenship status, various ability status, genetic information, sexual orientation, or gender identity or expression of an otherwise qualified individual, or membership in any other class protected by applicable law. Sapporo USA and Stone Brewing hires and promotes individuals based on their qualifications for the job to be filled. 
Sapporo USA and Stone Brewing seeks to build a culturally diverse staff where differences are valued and respected. Women, minorities, individuals with various abilities, veterans, LGBTQ+ and intersectional individuals are encouraged to apply.
Salary Description
$17.00/hr. - $19.00/hr. plus tips
Create a free account or sign in to apply.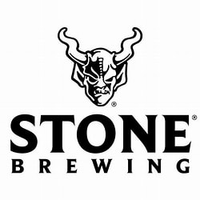 The official leaders in the beer revolution