QA Technician
Description
Sapporo USA and Stone Brewing have come together to form one of the top 15 largest breweries in the United States, building on the strong legacies of our celebrated heritages. We brew badass beers on both coasts at our breweries in Escondido, CA and Richmond, VA, and create amazing experiences at our Stone Brewing World Bistro & Gardens and Taproom locations. We've enjoyed a rich history following our passion and are in search of people who are equally passionate about pursuing their craft to join the team.

Summary
Support the execution of Stone's Quality System through routine sample analysis and laboratory work. Able to perform all basic and technical standardized testing and preventative maintenance on lab equipment. Make an impact intra-departmentally.
This role may operate on our 1st or 2nd shift.*
1st Shift Hours: Monday - Friday, 6:00am - 2:30pm ET
2nd Shift Hours: Monday - Friday, 3:30pm - 12:00am ET
*Please note that due to our company's ongoing growth this year, current shift structures and schedules are subject to change.
Responsibilities
Collect samples for analysis including samples for physchem, sensory, and micro
Perform standardized physchem testing on in-process and finished beer including but not limited to: ABV, IBU, color, turbidity, pH, forced fermentations, water analysis, vicinal diketone, and acetaldehyde analysis
Perform standardized physical testing on packaged beer including but not limited to: total packaged oxygen, carbonation, fill levels, seam checks, and crimp checks
Assist with microbiological testing including but not limited to: aseptic sampling, autoclaving, media preparation, yeast concentration and viability
Assist with basic sensory assessment by performing True to Target taste panels for bright tank release using DraughtLab, pulling samples for the sensory library, and shipping samples to other locations as needed
Accurately report data including updating databases in a timely manner
Have a basic understanding of the meaning of laboratory data
Empowered to hold and release beer based on established QA specifications
Ensure lab equipment is running properly by testing control beer
Perform basic preventative maintenance and calibrations on equipment such as Anton Paar checks and adjustments, Hach PM's, pH meters, balances, etc. This does not include maintenance on the gas chromatograph, high-performance liquid chromatograph, or thermocyclers.
Troubleshoot lab equipment and work with the manufacturers as needed
Communicate out of specification results appropriately
Prepare stock solutions, media, and other reagents needed for lab operation
Maintain a professional and clean lab by storing and organizing lab supplies appropriately, keeping up with washing labware, wiping down the counter tops on a daily basis, etc.
Work cross functionally to help determine root cause and drive improvement actions when quality events occur
Assist in tracking lab supply inventory and putting in orders as needed
Work safely within the brewery and lab at all times.
Requirements
Education: Bachelor's degree or higher in STEM or related field.
Experience: At least 2 years of related experience working in a laboratory. Experience with cGMP/GLP a plus. Brewery or food/beverage manufacturing experience a plus.
Computer Skills: Proficiency with Microsoft Office Suite (Word, Excel, Outlook)
Certificates, Licenses, Registrations: Brewing science, cGMP, or Cicerone program certificates a plus.
Language Skills: Must be able to effectively communicate in English, both verbally and written.
Travel Requirements: occasional travel required to other Stone locations
Compensation, Benefits & Perks
Pay Range: $21.00/hr. - $22.00/hr.
Additional Pay: 2nd shift and 3rd shift are eligible for shift bonus pay
Comprehensive Health Insurance, 401K, and Bonuses for Eligible Team Members
Company beer perks program and discounts
Paid Time Off - including Vacation accrual, Sick Leave, and 12 paid Holidays
Benefit programs supporting Financial Wellness, Health & Wellness and Career Development
Sapporo USA and Stone Brewing is an equal employment opportunity employer and does not discriminate against applicants or employees because of race, color, religion, national origin, sex, age, citizenship status, various ability status, genetic information, sexual orientation, or gender identity or expression of an otherwise qualified individual, or membership in any other class protected by applicable law. Sapporo USA and Stone Brewing hires and promotes individuals based on their qualifications for the job to be filled.
Sapporo USA and Stone Brewing seeks to build a culturally diverse staff where differences are valued and respected. Women, minorities, individuals with various abilities, veterans, LGBTQ+ and intersectional individuals are encouraged to apply.
Salary Description
$21.00/hr. - $22.00/hr.
Create a free account or sign in to apply.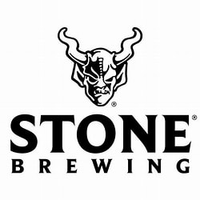 The official leaders in the beer revolution