Instrumentation & Controls Technician
Description
Sapporo USA and Stone Brewing have come together to form one of the top 15 largest breweries in the United States, building on the strong legacies of our celebrated heritages. We brew badass beers on both coasts at our breweries in Escondido, CA and Richmond, VA, and create amazing experiences at our Stone Brewing World Bistro & Gardens and Taproom locations. We've enjoyed a rich history following our passion and are in search of people who are equally passionate about pursuing their craft to join the team.
Summary
Provides maintenance services and repair functions to facilities and equipment to ensure safety and that production schedules are met. Manages the maintenance of all electronic, mechanical and pneumatic instruments and controls.
We are hiring for two openings, one on 1st and one on 2nd shift:
- 1st Shift Hours: Monday - Friday, 5:00am - 1:30pm PT
- 2nd Shift Hours: Monday - Friday, 1:00pm - 9:30pm PT
Responsibilities
Safety
Complies with safety policies and regulations. Assesses job hazards independently. Writes and executes LOTO and other safety permits.
Understand and practice operational instrumentation and electrical safety concepts and techniques
Report safety incidents and near misses.
Maintenance
Complete and document work orders as assigned by utilizing a Computerized Maintenance Management System
Inspecting, testing, troubleshooting, repairing, installing, calibrating and maintaining instrumentation equipment including transmitters, valves, I/P, positioners, actuators, flow meters, tubing, conductivity, RTD, thermocouples, motors, starters, breakers, transformers, isolation switches, relays, fuses, resistors, AC Drives, electrical cable, conduit, receptacles, PLCs, control panels and on-line analyzers
Maintain instrumentation calibration schedules and instrumentation maintenance schedules, procedures, and methods.
Support mechanical maintenance overhauls and repairs as needed.
Provide on-call support as needed.
Troubleshooting
Troubleshoot existing I&C systems and utilize I&C knowledge to assist in process and mechanical troubleshooting.
Test electrical systems and continuity of circuits in electrical wiring, equipment, and fixtures, using testing devices such as a multi-meter.
Read, interpret and maintain (as needed) P&IDs and schematic wiring diagrams
Perform root cause analysis on failing systems.
Reliability
Establish new procedures where necessary to ensure reliability and efficiency.
Evaluate maintenance program performance and recommend/execute preventive maintenance routines, condition monitoring, and predictive maintenance analytics
Recommend spare part inventory for critical I&E components
Provide I&E training for shift team members to build capability within the team
Project Work
Provide support in specification and procurement of instrument items.
Collaborate with technicians of other disciplines in project meetings and during project execution and commissioning. Assist in commissioning new systems
Update instrumentation installation drawings, data sheets, and specifications.
Requirements
Associates degree or certification in Instrumentation, Industrial control / automation, or related technical discipline. Must have a minimum of 3 years directly related experience in an industrial setting.
Experience completing CMMS driven work is required
Proficiency with automation/instrumentation systems is required
Must have strong understanding of Electrical safety, including Arc Flash PPE and Hazardous Locations requirements.
Must be able to read/understand Piping and Instrumentation Drawings in order to identify instruments and control loops.
Must be able to read control wiring loop sheets, electrical ladder and single line diagrams. Also must be capable of redlining these drawings.
Experience with instrument calibration is required.
Must be able to use a multi-meter to safety and effectively troubleshoot control systems.
Understanding of Ethernet/IP is desired. Modbus TCP knowledge a plus.
Knowledge and interpretation of National Electric Code, knowledge of IEEE standards and knowledge of UL508A a plus.
Must be knowledgeable in Microsoft Office.
Compensation, Benefits & Perks
Annual Salary Range: $31.00/hr. - $35.00/hr.
Bonus Pay: 2.5% of Annual Salary
Comprehensive Health Insurance, 401K, and Bonuses for Eligible Team Members
Up to 75% off beer, merchandise, and bistro discounts
Free daily and monthly beer allowance
Tuition Assistance Program
Computer and Business Skills development training
Paid Time Off – including Vacation accrual, Sick Leave, and 11 paid Holidays
Cicerone Beer Server Certification
Benefit programs supporting Financial Wellness, Health & Wellness and Career Development
Stone Brewing is an equal employment opportunity employer and does not discriminate against applicants or employees because of race, color, religion, national origin, sex, age, citizenship status, various ability status, genetic information, sexual orientation, or gender identity or expression of an otherwise qualified individual, or membership in any other class protected by applicable law. Stone Brewing hires and promotes individuals based on their qualifications for the job to be filled.
Stone Brewing seeks to build a culturally diverse staff where differences are valued and respected. Women, minorities, individuals with various abilities, veterans, LGBTQ+ and intersectional individuals are encouraged to apply.
Salary Description
$31.00/hr. - $35.00/hr.
Create a free account or sign in to apply.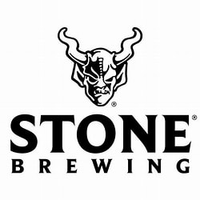 The official leaders in the beer revolution