Maintenance Technician
Description

Sapporo USA and Stone Brewing have come together to form one of the top 15 largest breweries in the United States, building on the strong legacies of our celebrated heritages. We brew badass beers on both coasts at our breweries in Escondido, CA and Richmond, VA, and create amazing experiences at our Stone Brewing World Bistro & Gardens and Taproom locations. We've enjoyed a rich history following our passion and are in search of people who are equally passionate about pursuing their craft to join the team.

Summary
Provides maintenance services and repair functions to facilities and equipment to ensure safety and that production schedules are met. The following duties may be performed personally or through contractors if necessary.
We are hiring for an opening on 3rd shift. Hours: Sunday - Thursday, 9:00pm - 5:30am PT. 

Responsibilities
Diagnoses, troubleshoots and repairs brewery & packaging equipment related problems such as mechanical, electrical, and pneumatic failures. Use a variety of hand and power tools, electric meters and other tools to complete repairs.
Reads and interprets equipment manuals and work orders to perform required maintenance and service.
Executes Preventative Maintenance independently including cleaning, lubrication, oil changes, adjustments, repairs, rebuilds, and inspecting and replacing parts.
Identifies necessary replacement parts and independently locate those parts in inventory. Assists in maintaining spare parts inventory through proper checkout of parts. Sources parts that are not in stock.
Assists in partial or complete equipment overhauls. Rebuild parts as needed using manuals and SOPs.
Keeps records of maintenance repairs through CMMS utilization. Proposes improvements to PM schedule when equipment fails.
Assists in training other maintenance technicians, leads, and operators on proper operation of bottling, canning and kegging machinery as needed.
Complies with safety regulations. Assesses job hazards independently. Writes and executes LOTO and other safety permits.
Requirements
High School diploma or equivalent and at least 4 years of experience as a maintenance mechanic preferably on packaging lines in the food or beverage industry.
Strong working knowledge of mechanics and repair.
Proven understanding of mechanical power transmission (gearboxes, pulleys, conveying systems), heat exchangers (plate & frame, tube type), and piping systems.
Demonstrated ability to repair and maintain pumps, motors, boilers, packaging equipment, and refrigeration systems
Experience with plumbing and pipe fitting
A basic understanding of electronics and instrumentation
Some prior experience with Control systems (Basic Electrical, Ladder Logic/Programmable Logic Controls) preferred.
Experience working under a Lock Out/Tag Out program. Must be able to utilize lock out/tag out for machinery.
Ability to read and interpret plans, drawings, prints and schematics, operating manuals, and repair manuals.
Highly motivated and able to work independently with minimal training.
High attention to detail, accuracy and precision.
Strong troubleshooting/problem solving/logic/process of elimination skills.
Compensation, Benefits & Perks
Pay Range: $26.50/hr. - $30.00/hr.
Additional Pay: $10/shift (for 2nd shift) and $20/shift (for 3rd shift)
Comprehensive Health Insurance, 401K, and Bonuses for Eligible Team Members
Company beer perks program and discounts
Paid Time Off – including Vacation accrual, Sick Leave, and 12 paid Holidays
Benefit programs supporting Financial Wellness, Health & Wellness and Career Development
Sapporo USA and Stone Brewing is an equal employment opportunity employer and does not discriminate against applicants or employees because of race, color, religion, national origin, sex, age, citizenship status, various ability status, genetic information, sexual orientation, or gender identity or expression of an otherwise qualified individual, or membership in any other class protected by applicable law. Sapporo USA and Stone Brewing hires and promotes individuals based on their qualifications for the job to be filled.

Sapporo USA and Stone Brewing seeks to build a culturally diverse staff where differences are valued and respected. Women, minorities, individuals with various abilities, veterans, LGBTQ+ and intersectional individuals are encouraged to apply.


Salary Description
$26.50/hr. - $30.00/hr.
Create a free account or sign in to apply.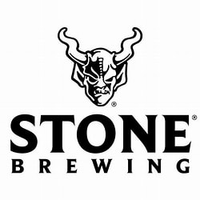 The official leaders in the beer revolution