Bistro Crew Member
Description
Sapporo USA and Stone Brewing have come together to form one of the top 15 largest breweries in the United States, building on the strong legacies of our celebrated heritages. We brew badass beers on both coasts at our breweries in Escondido, CA and Richmond, VA, and create amazing experiences at our Stone Brewing World Bistro & Gardens and Taproom locations. We've enjoyed a rich history following our passion and are in search of people who are equally passionate about pursuing their craft to join the team.

Compensation, Benefits & Perks
Pay Range: $15.50/hr. plus tips
Company beer perks program and discounts
Paid Time Off - including Vacation accrual, Sick Leave, and 12 paid Holidays
Benefit programs supporting Financial Wellness, Health & Wellness and Career Development
Summary
Stone Brewing is searching for an efficient, reliable and passionate Crew Member to join our Stone Brewing World Bistro & Gardens team. This person will be responsible for providing amazing customer service to each and every guest - from the initial greeting to service of food and beverage and clearing of tableware.
Responsibilities
Warmly and graciously greeting all guests, providing estimated waiting times, operating Open Table and taking reservations; assisting in all Go-Tab orders.
Pouring and serving all wine, beer and non-alcoholic drinks, monitoring guests dining experience and ensuring guests are satisfied with the food and service; responding promptly and courteously to any requests.
Removing used tableware between courses and providing tableware for next course.
Running side work: stocking glassware, polishing silverware, refilling ice bins, removing trash.
Maintaining cleanliness in all areas of the front of house.
Being available to fill in as needed to ensure the smooth and efficient operation of the restaurant as directed by the restaurant manager or immediate supervisor.
Maintaining all company and industry safety and sanitization practices and standards.
Willing to be an exemplary role model, beer diplomat and representative of Stone Brewing.
Requirements
High School Diploma or GED.
At least 1 year of related experience and/or training in a high volume restaurant.
Proficiency with Point of Sale systems.
Must have a current San Diego County Food Handlers card, issued by the city of San Diego. Certified Beer Server preferred.
Reliable transportation is necessary.
Sapporo USA and Stone Brewing is an equal employment opportunity employer and does not discriminate against applicants or employees because of race, color, religion, national origin, sex, age, citizenship status, various ability status, genetic information, sexual orientation, or gender identity or expression of an otherwise qualified individual, or membership in any other class protected by applicable law. Sapporo USA and Stone Brewing hires and promotes individuals based on their qualifications for the job to be filled.

Sapporo USA and Stone Brewing seeks to build a culturally diverse staff where differences are valued and respected. Women, minorities, individuals with various abilities, veterans, LGBTQ+ and intersectional individuals are encouraged to apply.
Salary Description
$15.50/hr. plus tips
Create a free account or sign in to apply.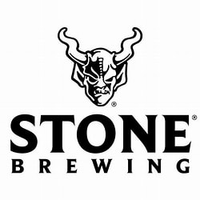 The official leaders in the beer revolution