Prep Cook
Job Type
Full-time, Part-time
Description
Sapporo USA and Stone Brewing have come together to form one of the top 15 largest breweries in the United States, building on the strong legacies of our celebrated heritages. We brew badass beers on both coasts at our breweries in Escondido, CA and Richmond, VA, and create amazing experiences at our Stone Brewing World Bistro & Gardens and Taproom locations. We've enjoyed a rich history following our passion and are in search of people who are equally passionate about pursuing their craft to join the team.

Compensation, Benefits & Perks
Pay Range: $16.30/hr. - $18.00/hr. plus tips
Comprehensive Health Insurance, 401K, and Bonuses for Eligible Team Members
Company beer perks program and discounts
Paid Time Off - including Vacation accrual, Sick Leave, and 12 paid Holidays
Benefit programs supporting Financial Wellness, Health & Wellness and Career Development
Summary
Stone Brewing is searching for an efficient, reliable and passionate Prep Cook to join our Stone Brewing World Bistro & Gardens team. This role will involve cooking and preparing a variety of food products including breads, pastries, meats, seafood, poultry, vegetables, sauces, stocks and salads.
Responsibilities
Completing opening and closing checklists.
Portioning food products prior to cooking/baking in accordance with our standard portion sizes, cooking methods, quality standards and kitchen rules, policies and procedures.
Attending all scheduled employee meetings and giving suggestions for improvement.
Promptly reporting equipment and food quality problems as well as product shortages to the BOH manager on duty.
Consistently maintaining all company and industry safety and sanitization practices and standards.
Willing to be a valuable Team Stone contributor who will practice open and respectful communication while assisting with identifying and driving process improvements.
Requirements
High School Diploma or GED.
At least 1 year of related experience and/or training in high volume kitchen preparation and cooking.
Must have a current San Diego County Food Handlers card, issued by the city of San Diego.
Reliable transportation is necessary.
Sapporo USA and Stone Brewing is an equal employment opportunity employer and does not discriminate against applicants or employees because of race, color, religion, national origin, sex, age, citizenship status, various ability status, genetic information, sexual orientation, or gender identity or expression of an otherwise qualified individual, or membership in any other class protected by applicable law. Sapporo USA and Stone Brewing hires and promotes individuals based on their qualifications for the job to be filled.

Sapporo USA and Stone Brewing seeks to build a culturally diverse staff where differences are valued and respected. Women, minorities, individuals with various abilities, veterans, LGBTQ+ and intersectional individuals are encouraged to apply.
Salary Description
$16.30/hr. - $18.00/hr. (plus tips)
Create a free account or sign in to apply.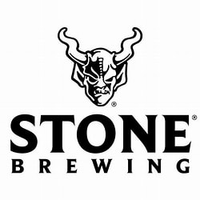 The official leaders in the beer revolution