CDL Delivery Driver
Overview
SIGN-ON BONUS! -- $2,000 ($500 at 30 days, $500 at 90 days, and remaining $1,000 at 6 months)
We are experts in the beer, wine, and spirits industry looking for individuals who share our passion for customer service and thrive in a fast-paced working environment.
As a member of our CDL driving team you will interact with customers daily to manually unload/deliver pre-sold products from our Distribution Center to their account locations in a safe and efficient manner.
If you are the type to roll up your sleeves and are ready for a rewarding career with a Company that supports and empowers their associates, then come join the Breakthru Beverage family.
Salary:
$24.75/hr
Hours:
Tues-Friday
6:00am Start Time
If you'd like to –
Learn how to Drive Your Career Forward with Breakthru Beverage, view this exciting video!
Responsibilities
Operate a vehicle and deliver assigned orders of wine, spirits, beer and other beverages to accounts in a safe and responsible manner while complying with federal mandated laws.

Manage the Customer Relationship

Maintain good relations with retail customers. Provides customer service by listening and resolving customer concerns.

Maintains customer confidence and protects operations by keeping information confidential.

Collect payment from customers and reconcile the assigned load with receipts and delivery invoice.

Records sales by completing daily sales and delivery records

Returns empty containers and rejected or unsold merchandise by making appropriate collections from customers.

Responsible for some paperwork because of liquor laws invoices must be signed when the product is dropped off.

Ensures the company and themselves remain compliant with all applicable federal mandated laws and requirements for a DOT driver.

Maintains records by completing DOT driver log.

Performs duties in a safe manner by following established safety rules and regulations

Maintains a safe and clean working environment by complying with procedures, rules and regulations.

Maintain vehicle

Determines condition of vehicle by inspecting vehicle before and after use; logging inspection; reporting requirements

Maintains safe vehicle and conditions and protects load by complying with organization policies, procedures, highway rules and regulations.

Maintains appearance of delivery truck by daily cleaning of the inside of the truck.

Requests routine truck maintenance by completing written maintenance request form.

Contributes to team effort by accomplishing related results as needed.

Other duties, as assigned by the jobholder's supervisor, may also be required.
Qualifications
Possess a valid driver's license, CDL (Class A or B commercial license)

Minimum of 1 year of experience in related area

Demonstrate good communication skills with high levels of professionalism

Ability to multi-task, work independently and/or within a team, pay attention to detail and meet deadlines

Utilize sound judgement and problem-solving skills

Ability to work in fast-paced, high-volume, team environment
Preferred Qualifications:
Bi-lingual a plus, but not required
Physical Requirements:
While performing the duties of this job, the employee is regularly required to, stand, sit; talk, hear, and use hands and fingers to operate a computer and telephone

Regularly lift 45-65 lbs

Regularly bend and squat
Competencies:
Accountable for meeting own targets, work is reviewed periodically.

Problems encountered will be defined, repetitive, and routine with a solution readily available.
This job description is only a summary of the typical functions of this position, not an exhaustive or comprehensive list of all possible job responsibilities, tasks and duties. Responsibilities, tasks, and duties of individual jobholders may vary from the above description.
EEO Statement
Breakthru Beverage Group is an equal opportunity employer. We evaluate qualified applicants without regard to race, color, religion, sex, sexual orientation, gender identity, national origin, disability, veteran status, genetic information and other legally protected characteristics. The EEO is the Law poster is available
Here
, if you need a reasonable accommodation because of a disability for any part of the employment process, please call (708) 298-3536 and let us know the nature of your request and your contact information.
Category
Options
Need help finding the right job?
Create a free account or sign in to apply.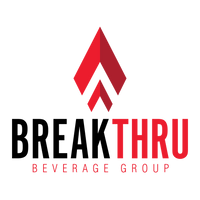 Delivering Excellence for Generations