Manager, Revenue Management
Manager, Revenue Management
Category

Finance/Accounting
Overview
The primary role of the Revenue Management Manager is to analyze sales and financial data to ensure we are priced appropriately to achieve supplier goals while maintaining appropriate margins and finding opportunities to increase margins. Negotiates deals as a part of the supplier, business manager team and provides key reports and data for supplier meetings. Provide direction and monitor performance of the local purchasing team.
Responsibilities
Provide Support and Recommendations to the Local Market

Supports annual financial budgeting process in coordination with Trade Development and Financial Planning teams.

Assist with the local market trade spending activities, budgeting, and the inventory aging processes.

Develop business review content to analyze pricing and GP performance, develop business case, and presents to high level managers/business managers monthly.

Pricing, Analyzing and Reporting

Completes complex reports driven from SAP to make key decisions regarding supplier deals.

Analyze and maintain NPS pricing and accounts to ensure correct pricing is in place and appropriate GP goals are being met.

Gather feedback from retailers, restaurateurs, field sales to help improve recommendations on pricing improvements.

Analyze key driver data for overrides and makes recommendations on ways to improve deal structures to reduce the overall number of overrides.

Supports daily sales order processing as needed, secondary system oversight and guide the market's pricing practices ensuring pricing is accurate and aligned with compliance policies.

Provide analytical support as needed to internal and external groups.

Supplier Support

Prepares materials for supplier planning meetings by reviewing internal sales and financial data, spend data and trends.

Attend supplier meetings provides financial analysis and supply relevant data to support deal decisions in supplier meetings.

Meets with suppliers at least once per month to gain market knowledge.

Negotiate deal structures in conjunction with the Business Manager and Supplier representatives that support our GP% targets.

Other duties, as assigned by the jobholder's supervisor, may also be required.
Qualifications
Bachelor's Degree and/or equivalent training and work experience

Minimum of 5-7 years relevant experience in sales, finance and/or marketing

Intermediate in Excel and relational database programs. Proficiency using PC-based applications (such as Microsoft PowerPoint, Word)

Understanding of technology tools that enable revenue management planning and reporting (Financial reporting, SAP, Power BI)

Strong negotiation skills

Attention to detail

Mathematical/statistical abilities

Demonstrated experience in pricing and analytics

Commercial experience and knowledge of business processes

Analytical experience with knowledge of modeling; consumer packaged goods or data provider (e.g. IRI, Nielsen) background a plus.
Physical Requirements:
While performing the duties of this job, the employee is regularly required to, stand, sit; talk, hear, and use hands and fingers to operate a computer and telephone
Skills:
Passion for participating in business results and group achievement.

Ability to multi-task to meet deadlines

Ability work with limited supervision and/or with a team

Well-organized and high level of attention to detail.

Analytical and conceptual skills, with the ability to demonstrate a high level of critical thinking.

Data gathering skills, and quantitative and qualitative data analysis.

Ability to communicate results clearly and concisely in both verbal and in written form, using diplomacy and discretion as well as strong customer service skills
This job description is only a summary of the typical functions of this position, not an exhaustive or comprehensive list of all possible job responsibilities, tasks and duties. Responsibilities, tasks, and duties of individual jobholders may vary from the above description.
EEO Statement
Breakthru Beverage Group is an equal opportunity employer. We evaluate qualified applicants without regard to race, color, religion, sex, sexual orientation, gender identity, national origin, disability, veteran status, genetic information and other legally protected characteristics. The EEO is the Law poster is available
Here
, if you need a reasonable accommodation because of a disability for any part of the employment process, please call (708) 298-3536 and let us know the nature of your request and your contact information.
Category
Options
Need help finding the right job?
Create a free account or sign in to apply.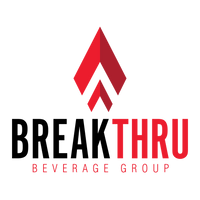 Delivering Excellence for Generations