Warehouse Supervisor Night
Warehouse Supervisor Night
Overview
Directs the workforce to load cases of wine and spirits onto the company's delivery trucks. Maintains inventory and supplies by receiving, storing, and delivering items. Supervises and coordinates activities of workers engaged in verifying and keeping records on incoming and outgoing shipments, and preparing items for staging or shipment.
If you'd like to learn more about Working in the Warehouse, view this exciting video!
Responsibilities
Ensure efficient truck loading process (picking orders and loading of trucks) while minimizing breakage. The processes involved are picking from full case pick lines, picking from the bottle room, and replenishment of both full and split case complexes in a timely fashion so the trucks can be dispatched at their scheduled starting times.

Reports damage to equipment, product, and facilities. Keeps equipment operating by enforcing operating instructions, troubleshooting breakdowns, requiring preventative maintenance, and calling for repairs.

Report any product shortage or location problems.

Maintains storage area and organizes floor space, adhering to storage design principles, recommends improvements.
Ensure the process of unloading of truck and receiving of product is efficient. Eliminate breakage and ensure all product is received correctly into the system then placed in the correct location in the warehouse.

Ensures the company remains compliant with local and federal laws and OSHA requirements.

Handles work related injuries. Ensure that policies are compliant with OSHA standards.

Complies with federal, state, and local warehousing, material handling, and shipping requirements and enforcing adherence to requirements, advising management on needed actions.

Safeguards warehouse operations and contents by maintaining and monitoring security procedures and protocols

Directly supervises associates.
Carries out supervisory responsibilities in accordance with the organization's policies, CBA, and applicable laws.

Accomplishes warehouse human resource objectives by selecting, orienting, training, assigning, scheduling, coaching, counseling, and disciplining employees, communicating job expectations, planning monitoring, appraising job contributions, recommending compensation actions, adhering to policies and procedures.
Other duties, as assigned by the jobholder's supervisor, may also be required.
Qualifications
Bachelor's degree in related field and/or equivalent training and work experience

Minimum of 5 years' experience in related business area

Proficient PC skills using MS Office and other various computer programs including presentation software

Must be a results-oriented professional with verbal/written communication skills using diplomacy and discretion as well as customer service skills

Ability to multi-task, work independently and/or within a team, pay attention to detail and meet deadlines

Analytic and Reporting skills

Utilize sound judgement and problem-solving skills

Ability to work in fast-paced, high-volume, team environment
Preferred Qualifications:
3 years of people management experience

Knowledge of systems utilized as it relates to logistics
Physical Requirements:
While performing the duties of this job, the employee is regularly required to walk, stand, sit; talk, hear, and use hands and fingers to operate a computer, telephone, and forklift.

Occasionally left up to 65 pounds.

Occasionally bend, reach, kneel, and squat.
Competencies:
May help coordinate the work of junior members of the team.

Resolves issues which are often varied and non-routine. Undertakes analysis and investigation to solve issues.
This job description is only a summary of the typical functions of this position, not an exhaustive or comprehensive list of all possible job responsibilities, tasks and duties. Responsibilities, tasks, and duties of individual jobholders may vary from the above description.
EEO Statement
Breakthru Beverage Group is an equal opportunity employer. We evaluate qualified applicants without regard to race, color, religion, sex, sexual orientation, gender identity, national origin, disability, veteran status, genetic information and other legally protected characteristics. The EEO is the Law poster is available
Here
, if you need a reasonable accommodation because of a disability for any part of the employment process, please call (708) 298-3536 and let us know the nature of your request and your contact information.
Category
Options
Need help finding the right job?
Create a free account or sign in to apply.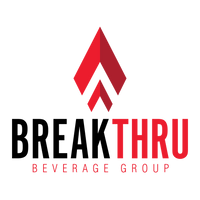 Delivering Excellence for Generations