Key Account Manager - National Chains
Key Account Manager - National Chains
Overview
We are experts in the beer, wine, and spirits industry looking for individuals to join our safety-minded, family-based culture. If you are looking for a warehouse career with a Company that lives their values everyday with the goal of having their associates feel supported, engaged, and empowered, then come join our winning team. 
Develops and implements strategies for increasing sales and profits through assigned account base. Calls on national chain accounts and key accounts: Cost Plus, CVS, Rite Aid, Target, Walgreens, Walmart, WinCo presents sales material and follows up on sales service.
Salary and Benefit Statement: 
Any offered salary is determined based on internal equity, internal salary ranges, market data/ranges, applicant's skills and prior relevant experience. 
Compensation

Salary: 

$70,000-$90,000
Bonus Eligibility: 17%
Mileage Reimbursement at 65.5 cents per Business Miles driven
Benefits
Medical (HMO & PPO), Dental, Vision (PPO)401(k) matching, GymPass membership,
Annual PTO Accrual
Rollover Flexible Spending Accounts (FSAs)
Free Life and AD&D Insurance Employee Assistance Program
Responsibilities
Maintains key accounts by effectively communicating marketing plans, developing and maintaining relationships with key influencers of purchasing in multi-unit accounts, presenting new products, executing on promotional events where appropriate, and conducting business reviews as prescribed by management.

Lead development of annual plans for key accounts that state agreed brand and consumer strategies and ensure the delivery of business goals.

Employ strategies that strengthen position to be the wholesaler of choice in the account's planning processes.

Educates account staff on priority brands by administering instructional staff training seminars where appropriate.

Manage and evaluate all promotional spending by account priority with regards to performance and implement corrective business building actions.

Assist in the development of account specific presentations as well as goals for volume, profit, distribution, and merchandising promotion execution.

Proactively participate in strategy briefing sessions while continuously providing feedback on program executions and effectiveness.

Drive volume and profit growth of multi-unit accounts.

Obtain and communicate updated market competitive information.

Understands company pricing and product programming information on a monthly basis by reviewing and maintaining accurate and up to date records.

Understands competitive pricing and product programming by reviewing pricing schedules and surveying accounts.

Manages supplier surveys by planning routes, pre-surveying accounts, conducting survey with supplier, recapping the survey, and scheduling Sales Representatives if appropriate.

Establish merchandising objectives relative to brand priority for each account by understanding company priorities and defining POS needs to the supplier.

Produces POS including, but not limited to, signage and wine and cocktail lists by working with available graphic resources.

Ensures maximum brand visibility within accounts by maintaining account standards as determined by management and using effective and current point of sale materials when appropriate.

Assists event-marketing manager by helping to organize and execute events and brand promotions to maximize brand visibility.
Other duties, as assigned by the jobholder's supervisor, may also be required.
Qualifications
Bachelor's degree in related field and/or equivalent training and work experience

Minimum of 5 years' experience in sales

Proficient PC skills using MS Office and other various computer programs including presentation software

Must be a results-oriented professional with verbal/written communication skills using diplomacy and discretion as well as customer service skills

Ability to multi-task, work independently and/or within a team, pay attention to detail and meet deadlines

Analytic and Reporting skills

Utilize sound judgement and problem-solving skills

Ability to work in fast-paced, high-volume, team environment
Preferred Qualifications:
Supervisory experience

Relevant cross-functional experience (finance, operations, IT, HR, project management, etc.)

Possess a valid driver's license
Physical Requirements:
While performing the duties of this job, the employee is regularly required to, stand, sit; talk, hear, and use hands and fingers to operate a computer and telephone
Competencies:
May help coordinate the work of junior members of the team.

Resolves issues which are often varied and non-routine. Undertakes analysis and investigation to solve issues.
This job description is only a summary of the typical functions of this position, not an exhaustive or comprehensive list of all possible job responsibilities, tasks and duties. Responsibilities, tasks, and duties of individual jobholders may vary from the above description.
EEO Statement
Breakthru Beverage Group is an equal opportunity employer. We evaluate qualified applicants without regard to race, color, religion, sex, sexual orientation, gender identity, national origin, disability, veteran status, genetic information and other legally protected characteristics. The EEO is the Law poster is available
Here
, if you need a reasonable accommodation because of a disability for any part of the employment process, please call (708) 298-3536 and let us know the nature of your request and your contact information.
Category
Options
Need help finding the right job?
Create a free account or sign in to apply.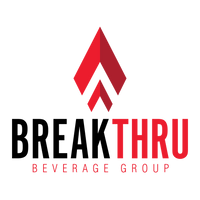 Delivering Excellence for Generations