Promotion Associate (Part Time)
Promotion Associate (Part Time)
Overview
The Promotion Associate is responsible for driving brand presence and increasing sales for BBG brands through their participation in creative and impactful in-store/market events. They will attend targeted promotions in the field driving consumer engagement and building relationships with consumers and our brands.
Part Time / Up to 25 hrs. 
$25.00 / Hr. 
Responsibilities
Achieve sell through from all new distribution and select items by working with account staff to identify and communicate selling opportunities, completing required surveys and tracking bottles sold per hour during event

Educate clients, account staff and other promotion Associates on assigned labels.

Remain aware of current inventory and out of stock situations and alerts National Account Manager to possible fluctuations

Maintain account standards as determined by management and use effective/current point of sale materials when appropriate to ensure maximum brand visibility

Work cohesively with all other personnel, including chain staff, additional distributors and suppliers to increase brand sales and ensure successful promotional events

Deliver exceptional customer care to member's as expected by account standards and guidance

Maintain professional and industry knowledge by attending educational workshops, BBG brand training, reviewing professional publications and establishing personal networks

Completes all necessary training programs by attending, participating, and passing all required tests as defined by management

Other duties, as assigned by the jobholder's supervisor, may also be required.
Qualifications
High School diploma or equivalent required

Basic PC skills using MS Office and other various computer programs including presentation software

Must be a results-oriented professional with verbal/written communication skills using diplomacy and discretion as well as customer service skills

Ability to multi-task, work independently and/or within a team, pay attention to detail and meet deadlines

Utilize sound judgement and problem-solving skills

Ability to work in fast-paced, high-volume, team environment
Preferred Qualifications:
Bachelor's degree in related field and/or equivalent training and work experience preferred

An understanding of wine, beer and spirits is required. Experience in the on/off premise wine sales/service environment is highly preferred

Individuals with strong accounting, technical, customer service and interpersonal expertise preferred
Physical Requirements:
While performing the duties of this job, the employee is regularly required to, stand, sit; talk, hear, and use hands and fingers to operate a computer and telephone
Competencies:
Accountable for meeting own targets, work is reviewed periodically

Problems encountered will be defined, repetitive, and routine with a solution readily available
This job description is only a summary of the typical functions of this position, not an exhaustive or comprehensive list of all possible job responsibilities, tasks and duties. Responsibilities, tasks, and duties of individual jobholders may vary from the above description.
EEO Statement
Breakthru Beverage Group is an equal opportunity employer. We evaluate qualified applicants without regard to race, color, religion, sex, sexual orientation, gender identity, national origin, disability, veteran status, genetic information and other legally protected characteristics. The EEO is the Law poster is available
Here
, if you need a reasonable accommodation because of a disability for any part of the employment process, please call (708) 298-3536 and let us know the nature of your request and your contact information.
Category
Options
Need help finding the right job?
Create a free account or sign in to apply.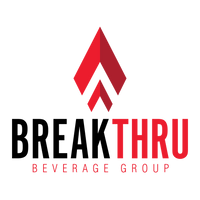 Delivering Excellence for Generations