Field Sales Manager (Chain)
Field Sales Manager (Chain)
Overview
A Field Sales manager achieves sales volume and distribution objectives of the company and supplier by managing and coaching a team of sales representatives to make their standards of performance goals through proper planning, organization, training, and execution.
Salary and Benefit Statement: 
Any offered salary is determined based on internal equity, internal salary ranges, market data/ranges, applicant's skills and prior relevant experience. 
$62k Salary + Commission & Incentives
Bonus potential 12%
Mileage Reimbursement at 65.5 cents per Business Miles driven
Benefits package includes medical, dental, and vision coverage, 401(k) matching, and PTO and holida
Responsibilities
Manages and coaches a team of sales representatives.

Conducts effective one-on-one sales meeting with sales representatives by communicating sales objectives and programs, identifying opportunities, reviewing performance against goals, and guiding team members on how to close gaps.

Develops and reviews performance enhancement plans for each sales representative by maintaining training files, conducting evaluations, monitoring 90-day evaluations on new hires, performing coaching calls, filling out MBOs and following up on progress as needed.

Addresses any skill deficiencies of sales representatives by developing customized coaching plans, tracking progress, and recording improvement against them.

Pre-plans prior to the beginning of each sales period by holding a one-on-one meeting with each representative, strategizing on how best to achieve goals and objectives, and when applicable, helping representatives define target accounts.

Participates in the associate interview and selection proves by working with human resources to source candidates, schedule interviews, conduct interviews, and manage the on-boarding process.

Demonstrates strong customer orientation by maintaining relationships with key accounts, identifying account opportunities, performing customer business reviews, developing opening orders with new accounts, selling-in resents of stores, managing open territories and resolving customer complaints.

Manages supplier surveys by planning routes, pre-surveying accounts, conducting survey with supplier, recapping the survey and scheduling sales representatives as needed.

Coordinates supplier ride-withs by collaborating with Business Managers in the scheduling of sales representatives.

Resolves customer issues by following appropriate administrative processes and company policies and escalating issues to management as appropriate.

Other duties, as assigned by the jobholder's supervisor, may also be required.
Qualifications
Bachelor's degree in related field and/or equivalent training and work experience

Minimum of 5 years of related experience in sales

Proficient PC skills using MS Office and other various computer programs including presentation software

Must be a results-oriented professional with verbal/written communication skills using diplomacy and discretion as well as customer service skills

Ability to multi-task, work independently and/or within a team, pay attention to detail and meet deadlines

Analytic and Reporting skills

Utilize sound judgement and problem-solving skills

Ability to work in fast-paced, high-volume, team environment

Have a valid driver's license
Preferred Qualifications:
Understanding of Wine and Spirits
Physical Requirements:
While performing the duties of this job, the employee is regularly required to, stand, sit; talk, hear, and use hands and fingers to operate a computer and telephone
Competencies:
May help coordinate the work of junior members of the team.

Resolves issues which are often varied and non-routine. Undertakes analysis and investigation to solve issues.
This job description is only a summary of the typical functions of this position, not an exhaustive or comprehensive list of all possible job responsibilities, tasks and duties. Responsibilities, tasks, and duties of individual jobholders may vary from the above description.
EEO Statement
Breakthru Beverage Group is an equal opportunity employer. We evaluate qualified applicants without regard to race, color, religion, sex, sexual orientation, gender identity, national origin, disability, veteran status, genetic information and other legally protected characteristics. The EEO is the Law poster is available
Here
, if you need a reasonable accommodation because of a disability for any part of the employment process, please call (708) 298-3536 and let us know the nature of your request and your contact information.
Category
Options
Need help finding the right job?
Create a free account or sign in to apply.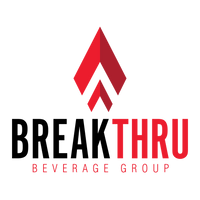 Delivering Excellence for Generations