Sales Representative- On Premise
Sales Representative- On Premise
Location

US-NV-North Las Vegas
Overview
We are experts in the beer, wine and spirits industry looking for individuals who share our passion for customer service and thrive in a fast-paced selling environment.
As a Sales Representative, you will cultivate and grow on-premise account relationships located in Las Vega to maximize the sales of supplier brands through effective planning, selling execution and communication resulting in the achievement of company and supplier objectives.
If you share our passion for exceeding customer expectations and being on a winning team – and have a car to drive to our customers' locations – then come join our fun, family-based culture.
Responsibilities
Calls on accounts and covers daily routes by creating an established and efficient routing pattern.

Analyzes entire account base by visiting each account and identifying opportunities; completes all necessary surveys and ensures national account compliance where applicable.

Prepares and delivers professional sales presentations to customers by balancing the company's priorities and customers' needs to include new products, well and back bar placements and resets, drink and wine lists, and promotions.

Maintains product levels in accounts by taking inventory and restocking shelves (where legally permissible).

Educates account staff on priority brands by administering educational staff training seminars.

Manages customer account receivables by timely processing of credits and returns and communicating with accounts on aged receivables.

Services accounts by delivering products to customers in extenuating circumstances, handling customer issues and complaints and referring these issues, as appropriate, to management.

Achieves sales and merchandising objectives.

Strategizes/preplans on how best to achieve objectives by understanding company pricing and product programming information on a monthly basis and maintaining accurate historical account purchase information.

Understands and works with management on inventory levels by being aware of current inventory and out of stock situations and by alerting management to possible fluctuations in demand.

Attains standards of performance goals by achieving the distribution, volume, and activity goals of supplier brands as set by management.

Ensures maximum brand visibility within accounts by maintaining account standards as determined by management and using effective and current point of sale materials when appropriate.

Obtains payments for company by collecting and delivering checks or other remittance from accounts where legally permissible.

Supports account openings by developing opening orders for new accounts in collaboration with Field Sales Manager.

Participates in effective supplier work with sales calls and sales blitzes.

Other duties, as assigned by the jobholder's supervisor, may also be required.
Qualifications
Bachelor's degree in related field and/or equivalent training and work experience

Minimum of 2 years' experience in Sales

Basic PC skills using MS Office and other various computer programs including presentation software

Must be a results-oriented professional with verbal/written communication skills using diplomacy and discretion as well as customer service skills

Ability to multi-task, work independently and/or within a team, pay attention to detail and meet deadlines

Analytic and Reporting skills

Utilize sound judgement and problem-solving skills

Ability to work in fast-paced, high-volume, team environment

Must be at least 21 years of age

Must possess a valid Driver's License

Must have reliable transportation and proof of auto insurance
Physical Requirements:
While performing the duties of this job, the employee is regularly required to, stand, sit; talk, hear, and use hands and fingers

While performing the duties of this job, the employee is regularly required to reach overhead, squat and bend

Carrying and lifting 45-65 pounds
Competencies:
Accountable for results which impact the department.

Selects best option from a set of defined procedures/ solutions using common sense and experience of similar situations.
This job description is only a summary of the typical functions of this position, not an exhaustive or comprehensive list of all possible job responsibilities, tasks and duties. Responsibilities, tasks, and duties of individual jobholders may vary from the above description.
EEO Statement
Breakthru Beverage Group is an equal opportunity employer. We evaluate qualified applicants without regard to race, color, religion, sex, sexual orientation, gender identity, national origin, disability, veteran status, genetic information and other legally protected characteristics. The EEO is the Law poster is available
Here
, if you need a reasonable accommodation because of a disability for any part of the employment process, please call (708) 298-3536 and let us know the nature of your request and your contact information.
Category
Options
Need help finding the right job?
Create a free account or sign in to apply.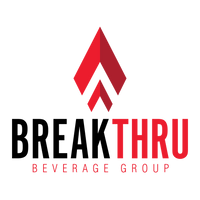 Delivering Excellence for Generations