Warehouse Lead - Mid Shift
Warehouse Lead - Mid Shift
Overview
We are experts in the beer, wine, and spirits industry looking for individuals to join our safety-minded, family-based culture. If you are looking for a warehouse career with a Company that lives their values everyday with the goal of having their associates feel supported, engaged, and empowered, then come join our winning team. 
Under general supervision, assigns work schedule to work crew.  Trains warehouse workers and follows company guidelines to revise work assignments.  Is trained and certified to use hand-held electronic inventory devices to track, code, or mark merchandise. Follows oral or written work orders in the areas of order pulling, receiving, storing product properly. Leads the receiving, storing, packing, and shipping of company product. Maintains stock records and schedules. Familiarity with a variety of the field's concepts, practices, and procedures. Relies on experience and judgment to plan and accomplish goals.
Salary and Benefit Statement: 
Any offered salary is determined based on internal equity, internal salary ranges, market data/ranges, applicant's skills and prior relevant experience. 
Responsibilities
Responsible for staff training.

Is trained to safely and properly place received shipments into proper storage locations.

Completes receiving paperwork and documentation.

Monitors assigned workflow and working hours, with special emphasis on productivity and reduction of overtime hours.

Assigns large orders for pulling and scheduling for shipment.

Assigns personnel to assist in the restocking of each section when necessary.

Trains and guides crew in pulling orders for shipment.

Responsible for general cleanup of warehouse; includes sweeping warehouse floors, cleaning restrooms, and mopping spilled and/or broken products off warehouse floor.

Performs safety check for possible hazards of leaning pallets, exit doors being blocked, etc.

Rotates older stock within a location prior to placing new arrived stock into location.

Selects and pulls a large variety of cases and bottles for shipment to a single customer, making sure the vintage is correct, etc.

Ensures product is labeled properly for shipment and loaded in order onto the correct trailers/trucks.

Checks shipments to ensure that the correct product and quantity is being loaded.

Manually loads product into company delivery trucks.

Ensures safe work practices are being followed, including ensuring Warehouse personnel participate in stretching exercises.

Accounts for broken product or equipment, including proper cleanup and disposal.

Reports personnel issues to Warehouse Manager for follow up.

Sorts pallets and empty beer kegs.

Checks and receives inbound product and unloads shipments utilizing proper equipment.

Checks in all driver returns and delivery invoices, and restocks customer returns in proper locations of the warehouse.
Qualifications
Elementary education is required.

Good command of written and spoken English.

Basic math skills, including the ability to add, subtract, multiply, and divide.

Ability to work overtime, weekends, and holidays if required.

Ability to operate forklifts, order pickers, pallet jacks, and reach trucks to retrieve product from various warehouse locations, depending on the position.

Must be sufficiently familiar with various distribution processes in order to accomplish tasks according to deliver schedules and in a timely manner.

Must be multi-task–oriented, with ability to prioritize workload.
Physical Standards:
Includes bending, squatting, reaching, walking, standing, carrying, and lifting average of 50 pounds or more. The physical demands here are representative of those that must be met by an employee to successfully perform the essential functions of this job. Reasonable accommodations may be made to enable individuals with disabilities to perform these essential functions.
Frequent walking, standing, kneeling, bending, stooping, reaching and climbing is required.

Lifting of 50 pounds or more repetitively throughout work hours.

Occasional handling of will-calls:  Receiving product from warehouse and delivering the product to customer(s).

Loading and unloading products into bobtail truck.

Placing cases of wine in the trunk of a car – removing each case from the trunk of a car and delivering the product to customer(s)

Utilizing warehouse equipment such as, forklifts, order pickers, pallet jacks, reach trucks, hand trucks, and dollies.

Wearing appropriate footwear that provides support and comfort for driving, bending, stooping, and climbing.

Must be able to hear with specific vision abilities which include close vision, distance vision, depth perception and ability to adjust focus.
The above statements are intended to describe the general nature and level of work being performed. They are not intended as an exhaustive list of all responsibilities, duties, and skills that are required.
EEO Statement
Breakthru Beverage Group is an equal opportunity employer. We evaluate qualified applicants without regard to race, color, religion, sex, sexual orientation, gender identity, national origin, disability, veteran status, genetic information and other legally protected characteristics. The EEO is the Law poster is available
Here
, if you need a reasonable accommodation because of a disability for any part of the employment process, please call (708) 298-3536 and let us know the nature of your request and your contact information.
Category
Options
Need help finding the right job?
Create a free account or sign in to apply.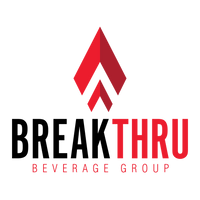 Delivering Excellence for Generations