Merchandiser
Overview
Stock shelves, rotate inventory according to account requirements, and build displays with specific product brand merchandise. May organize backroom and inventory. Drive volume and profit growth in accounts and support sales consultants in merchandising activities.
$15.50 - $16.00/hour
$1,500.00 Sign-on Bonus!!
Company Vehicle Provided!!
Great Benefits!!
Responsibilities
Maintains a timely and accurate call schedule.

Follows established merchandising processes for each retailer while maintaining supplier requirements.

Ensures point-of-sale material is placed on shelves and displays.

Rotates product through organized processes.

Builds and installs displays and works closely with the customer and sales to coordinate the timing and location of displays.

Stocks shelves and displays to maximize sell-through of products.

Coordinate and/or assist with product resets.

Establishes and maintains a rapport with key individuals in account.

Obtains feedback from accounts in effectiveness of their individual merchandising procedures.

Supports team or sales rep to service accounts within requirements. Identifies and communicates individual account problems and opportunities to the appropriate account contacts and BBG contacts.

Develops industry, channel, and brand knowledge on a continuous basis.

Other duties, as assigned by the jobholder's supervisor, may also be required.
Qualifications
Bachelor's degree in related field and/or equivalent training and work experience

No prior experience required

Basic PC skills using MS Office and other various computer programs including presentation software

Must be a results-oriented professional with verbal/written communication skills using diplomacy and discretion as well as customer service skills

Ability to multi-task, work independently and/or within a team, pay attention to detail and meet deadlines

Analytic and Reporting skills

Utilize sound judgement and problem-solving skills

Ability to work in fast-paced, high-volume, team environment

21 years of age or older

Possess and maintain a valid driver's license
Physical Requirements:
While performing the duties of this job, the employee is regularly required to, stand, sit; talk, hear, and use hands and fingers to operate a computer and telephone

Carrying and lifting 45-65 pounds

Frequent driving and exiting/entering vehicle to service assigned accounts

Overhead reaching to perform various duties
Competencies:
Accountable for meeting own targets, work is reviewed periodically.

Problems encountered will be defined, repetitive, and routine with a solution readily available.
This job description is only a summary of the typical functions of this position, not an exhaustive or comprehensive list of all possible job responsibilities, tasks and duties. Responsibilities, tasks, and duties of individual jobholders may vary from the above description.
EEO Statement
Breakthru Beverage Group is an equal opportunity employer. We evaluate qualified applicants without regard to race, color, religion, sex, sexual orientation, gender identity, national origin, disability, veteran status, genetic information and other legally protected characteristics. The EEO is the Law poster is available
Here
, if you need a reasonable accommodation because of a disability for any part of the employment process, please call (708) 298-3536 and let us know the nature of your request and your contact information.
Category
Options
Need help finding the right job?
Create a free account or sign in to apply.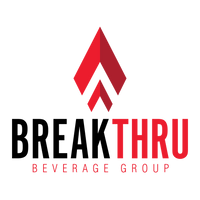 Delivering Excellence for Generations