Vice President, Market Operations - East
Vice President, Market Operations - East
Category

Corporate- Operations
Overview
The Vice President, Market Operations (East Region) is responsible for leading the development of tools and processes and implementing standardization across markets. They will enhance safety, quality, and productivity to drive high performance levels and service.  This team will further refine processes with the goal of improving service and reducing costs. Given the transformative nature of this mandate, this role will spend significant time in the assigned distribution centers, setting the foundation for operational knowledge.
Furthermore, this role will be responsible for setting standards, building capabilities, and then instilling a continuous improvement philosophy. All of this in conjunction with getting the business units more focused on driving operations to high levels of performance.
Responsibilities
Drive Warehouse Standardization and Improvement

Develops and implements standardized tools, processes and methodologies for enhancing safety, quality, warehousing and transportation productivity.

Standardize the approach to material handling, inventory management, slotting, and shrinkage.

Redefine current processes to improve service and reduce costs.

Drive Transportation Productivity

Establish and monitor the appropriate metrics for fleet utilization and productivity.

Develop optimal routing solutions to provide a consistent delivery experience for the customer, while yielding the planned savings with full market reroutes.

Relationship and Leadership

Develop and maintain strong internal relationships with Regional Presidents, Market Executive Vice Presidents, Director of Operations & their teams.

Visit Distribution Centers in their markets to ensure strong foundation of operational knowledge.

Will set standards, build capabilities, and instill a continuous improvement philosophy in local markets to drive high levels of performance.

Work closely with market leadership to provide a consistent delivery experience for the customer while yielding the planned savings with full market reroutes.

Other duties, as assigned by the jobholder's supervisor, may also be required.
Qualifications
Bachelor's degree in related field and/or equivalent training and work experience

Minimum of 10 years' experience at a large distributor or manufacturing company with its own sizeable distribution and logistics footprint, likely DSD

Experience with leadership roles in supply chain management/logistic services as well as distribution/transportation, and customer facing experience

Travel of up to 75% required

A champion for change and transformation in Operations

Demonstrated ability developing relationships with multiple markets and managing others to a high level of performance

Demonstrated ability to execute and deliver budgeted results while maintaining safety, quality and exceptional service

Ability to function well in a high-paced and at times stressful environment

Customer service focused leader, able to foster team culture of customer responsiveness and continuous improvement
Preferred Qualifications:
Master's degree in related field

Experience in and understanding of beverage alcohol distribution industry
Physical Requirements:
While performing the duties of this job, the employee is regularly required to, stand, sit; talk, hear, and use hands and fingers to operate a computer and telephone

Travel of up to 75%
Competencies:
People management responsibility for pay reviews, performance management, training, and resource planning.

Requires conceptual thinking to understand complex issues and their implications, where sufficient information may not be available.
This job description is only a summary of the typical functions of this position, not an exhaustive or comprehensive list of all possible job responsibilities, tasks and duties. Responsibilities, tasks, and duties of individual jobholders may vary from the above description.
EEO Statement
Breakthru Beverage Group is an equal opportunity employer. We evaluate qualified applicants without regard to race, color, religion, sex, sexual orientation, gender identity, national origin, disability, veteran status, genetic information and other legally protected characteristics. The EEO is the Law poster is available
Here
, if you need a reasonable accommodation because of a disability for any part of the employment process, please call (708) 298-3536 and let us know the nature of your request and your contact information.
Category
Options
Need help finding the right job?
Create a free account or sign in to apply.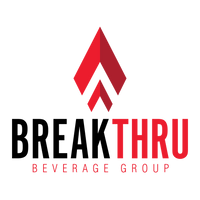 Delivering Excellence for Generations