Lead Warehouse Worker
Overview
The Lead Warehouse Worker – Day Shift will assist day shift supervisors and associates with successfully shipping and receiving product and achieving target KPI's for their area. Will be expected to cross train and be able to utilize all necessary equipment to get the job done.
The Lead Warehouse Worker – Night Shift will assist night shift supervisors and associates with successfully shipping product and achieving target KPI's for their area. Will be expected to cross train and be able to utilize all necessary equipment to get the job done.
Responsibilities
Oversees warehouse and/or shipping and receiving areas to ensure accuracy and safety according to defined procedures and processes.
Follows company instructions, guidelines, and procedures, and checks to verify amount of product that are received and shipped against appropriate paperwork. Monitors codes and dates and utilizes the oldest product first.

Completed audits related to safety, inventory verification, and documentation. Trains and coaches associates on proper documentation.
Prepares warehouse shipping and receiving tasks as needed such as unloading, loading, staging, shipping, and receiving.
Operates equipment such as a non-CDL truck or forklift to move product as needed.

Operates more complex systems in either the warehouse or shipping and receiving areas.
Assist Warehouse Management with
Training of new hires and less experienced team members

Champion new training rolled out by management and Breakthru

Communication of team objectives

Help promote associate engagement

Troubleshooting issues in the warehouse
Other duties, as assigned by the jobholder's supervisor, may also be required.
Qualifications
High School Diploma and/or equivalent

Minimum of 2 years' experience in a warehouse role

Must be a results-oriented professional with verbal/written communication skills using diplomacy and discretion as well as customer service skills

Ability to multi-task, work independently and/or within a team, pay attention to detail and meet deadlines

Utilize sound judgement and problem-solving skills

Ability to work in fast-paced, high-volume, team environment

Ability to lift cases 45-65lbs which is the average weight on a regular basis.
Preferred Qualifications:
Ability to operate warehouse equipment

Possess a valid driver's license
Physical Requirements:
Frequently sit, stand, bend, squat, and reach.

Occasionally climb.

Regularly lift 45-65 lbs.

Occasionally lift, up to 160 lbs.

Must talk, hear, use hands and fingers to operate a equipment and tech device.
Competencies:
Accountable for results which impact the department.

Selects best option from a set of defined procedures/ solutions using common sense and experience of similar situations.
This job description is only a summary of the typical functions of this position, not an exhaustive or comprehensive list of all possible job responsibilities, tasks and duties. Responsibilities, tasks, and duties of individual jobholders may vary from the above description.
EEO Statement
Breakthru Beverage Group is an equal opportunity employer. We evaluate qualified applicants without regard to race, color, religion, sex, sexual orientation, gender identity, national origin, disability, veteran status, genetic information and other legally protected characteristics. The EEO is the Law poster is available
Here
, if you need a reasonable accommodation because of a disability for any part of the employment process, please call (708) 298-3536 and let us know the nature of your request and your contact information.
Category
Options
Need help finding the right job?
Create a free account or sign in to apply.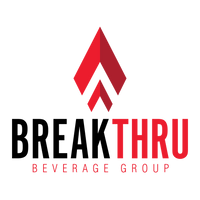 Delivering Excellence for Generations