Manager, Business
Overview
The Business Manager serves as their assigned suppliers' primary POC in the market. Masters and drives the 5 Core Competencies: business planning, performance evaluation, product and inventory management, pricing and revenue management, demand planning /forecasting/ budgeting. Works with cross-functional stakeholders to develop and implement business plans. Responsible for embracing and developing behaviors consistent with BBG's Trade Development mission. Must always adhere to the established business rules. Must embrace and support BBG's Reliability Model. Serves as the local market expert on customers, brands, key sales drivers, trends, and market dynamics.
Responsibilities
Business Planning

Embrace and develop behavior consistent with our Trade Development mission

Establish business planning cadence with assigned suppliers

Develop monthly execution/business plan for assigned suppliers

Execute business planning cadence with identified sales leads

Consistently provide monthly/ comprehensive and timely sales information documents to emphasize brand building activities/elements

Identify local market and investment opportunities by leveraging key sales drivers

Develop and provide sales documents to also include pricing, advertising, POS, sell sheets (to include supporting analytics)

Develop, negotiate, and communicate incentives and up to 20 rationalized goals per supplier/brand/product

Responsible for Goal model management for assigned suppliers

Always adhere to established business rules

Performance Evaluation

Consistently evaluate performance metrics on all key activities

Ensure that supplier scorecards are in place and comprehensive

Provide regular updates on performance metrics vs. budget

Embrace and always support our Reliability Model.

Product and Inventory Management

Collaborate on effective ways of working with Data Stewards

Ensure sales blocks and purchase blocks are properly managed

Ensure allocation business rules are in place and consistently followed

In partnership with Finance, identify over-inventory products

Measure and action aged and over-inventory products

Establish business rules for innovation, discontinued and vintage rolls

Pricing and Revenue Management

Establish effective ways of working with Revenue Management

Engage and negotiate with suppliers on the timing related to price changes

Establish consistent and effective approach for pricing communication with sales

Ensure that pricing business rules have been mastered and are consistently followed by Revenue Management and Sales teams

Negotiate and manage tactical BBG budget to ensure effective investment spending

Demand Planning/ Forecasting/ Budgeting

Establish effective ways of working with Demand Planning

Actively participate in and prepare for monthly Demand Process

Actively establish and manage the local BBG market financial budget

Negotiate and manage tactical budget with assigned suppliers (LMF) to ensure effective investment spending

Negotiate and manage local supplier objectives

Establish LMF settlement procedures with finance and consistently execute to result in driving program effectiveness

Consistently provide forecast anomalies to purchasing/demand planning

Other duties, as assigned by the jobholder's supervisor, may also be required.
Qualifications
Bachelor's degree in related field and/or equivalent training and work experience

Minimum of 5 years' experience in industry

Advanced PC skills using MS Office and other various computer programs including presentation software

Must be a results-oriented professional with verbal/written communication skills using diplomacy and discretion as well as customer service skills

Ability to multi-task, work independently and/or within a team, pay attention to detail and meet deadlines

Strong business planning and collaboration skills

Knowledge of trade development fundamentals (supplier, sales, customer, and brand)

Strong sales, finance, budget management, negotiation, and management skills

Ability to translate Strategy into relevant marketplace activity

Analytic and Reporting skills

Utilize sound judgement and problem-solving skills

Ability to work in fast-paced, high-volume, team environment
Preferred Qualifications:
Previous management experience

Relevant cross-functional experience (finance, operations, IT, HR, project management, etc.)

Proficient in analysis of syndicated consumer data (IRI, Nielsen)

Budget and/or P&L experience with major CPG company
Physical Requirements:
While performing the duties of this job, the employee is regularly required to, stand, sit; talk, hear, and use hands and fingers to operate a computer and telephone
Competencies:
May help coordinate the work of junior members of the team.

Resolves issues which are often varied and non-routine. Undertakes analysis and investigation to solve issues.
This job description is only a summary of the typical functions of this position, not an exhaustive or comprehensive list of all possible job responsibilities, tasks and duties. Responsibilities, tasks, and duties of individual jobholders may vary from the above description.
EEO Statement
Breakthru Beverage Group is an equal opportunity employer. We evaluate qualified applicants without regard to race, color, religion, sex, sexual orientation, gender identity, national origin, disability, veteran status, genetic information and other legally protected characteristics. The EEO is the Law poster is available
Here
, if you need a reasonable accommodation because of a disability for any part of the employment process, please call (708) 298-3536 and let us know the nature of your request and your contact information.
Category
Options
Need help finding the right job?
Create a free account or sign in to apply.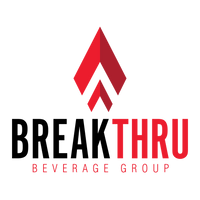 Delivering Excellence for Generations